02-05-2021, 06:36 AM (This post was last modified: 02-05-2021, 06:42 AM by Vapesourcing.)
Hey guys. Two days ago we checked out the Cannateen Vaporizer by Green Fire. Do you like it? Today we'll be covering the
Green Fire Falcon
which is very different from the Cannateen in design and has a larger battery capacity. Here we go!
Green Fire Falcon Vaporizer pays more attention to the health of users in its materials. Weigh approximately 4 ounces, it is very compact and can be easily used with a one-button operation. After loading the herb, please tighten the mouthpiece, and then press and hold the fire button for a few seconds, the device will turn on. Powered by a built-in 2200mAh battery, the Falcon Vaporizer can provide 8-10 five-minute sessions. Moreover, it offers 6 unique temperatures ranging from 356°F to 446°F, giving you 6 unique vaping experiences from rich flavor to dense clouds.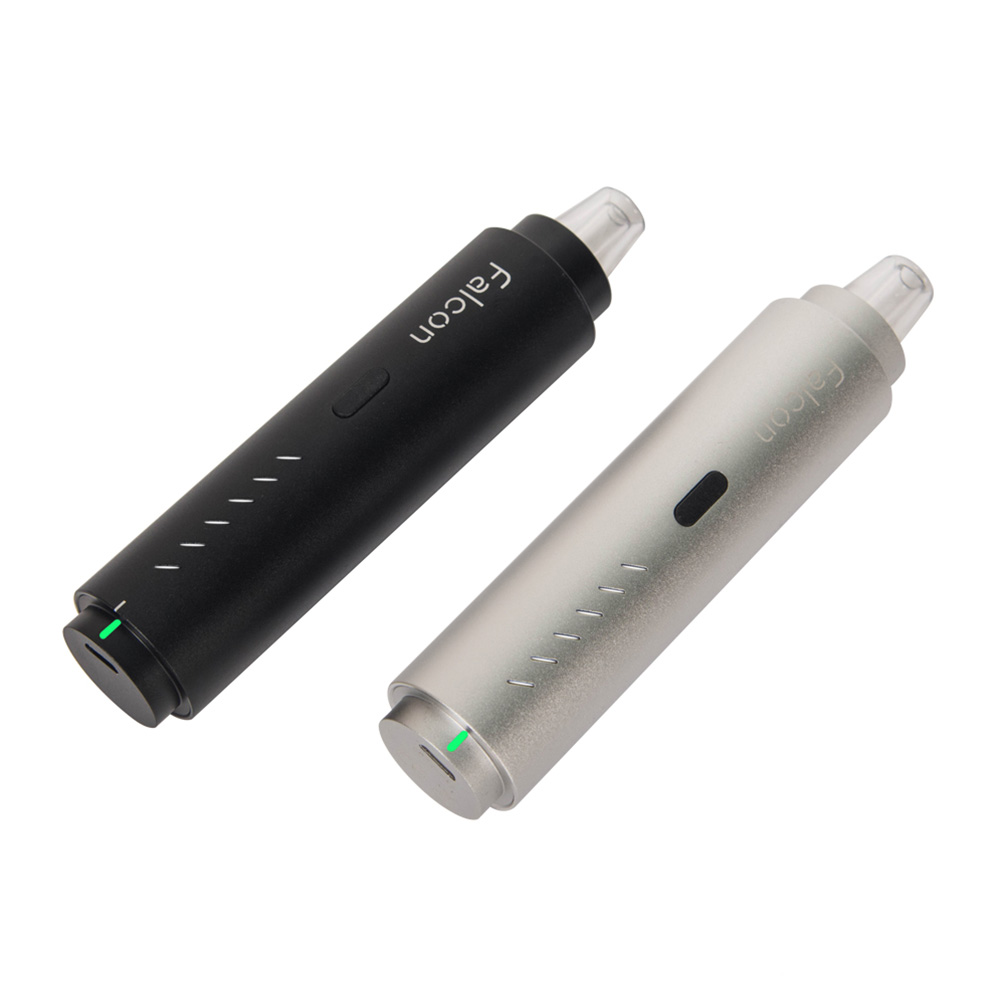 To select the desired temperature, just double-click the button after the device is on. The bottom of the
vaporizer
has an LED battery indicator, and there is a vibration motor inside. The device will vibrate when it turns on and when it reaches the selected temperature, then it's ready to go. The mouthpiece is made of a ceramic heating chamber and glass tube, easy to be disassembled and cleaned. Unscrew the mouthpiece base you will see a 0.6g capacity ceramic chamber where the herb can be filled. The ceramic/glass airway and isolated airpath will deliver a clean tasting hit.
Get it here:
https://vapesourcing.com/green-fire-falc...rizer.html
You may also like:
cheap vapmod rock 710
vapmod dragoo review