07-05-2019, 06:23 AM
Hey guys. This time we'll be covering the Aspire K Lite Kit---a new MTL device from Aspire company. You may like it if you are a MTL lover. Ok, here we go!
K Lite Aspire
is a new release from the Aspire K range. It takes on the appearance of a box mod and tank style design but in a small form factor. Thanks to the sleek minimalist design, it can fit as easily in the purse as in the hand. Powered by a built-in 900 mAh battery, the mod implements 5 output levels between 3V to 5V, which enable you to choose the power level to suit the coil and the e-liquid strength. Meanwhile, you can see the power level selected via the LED display screen on the side of the mod.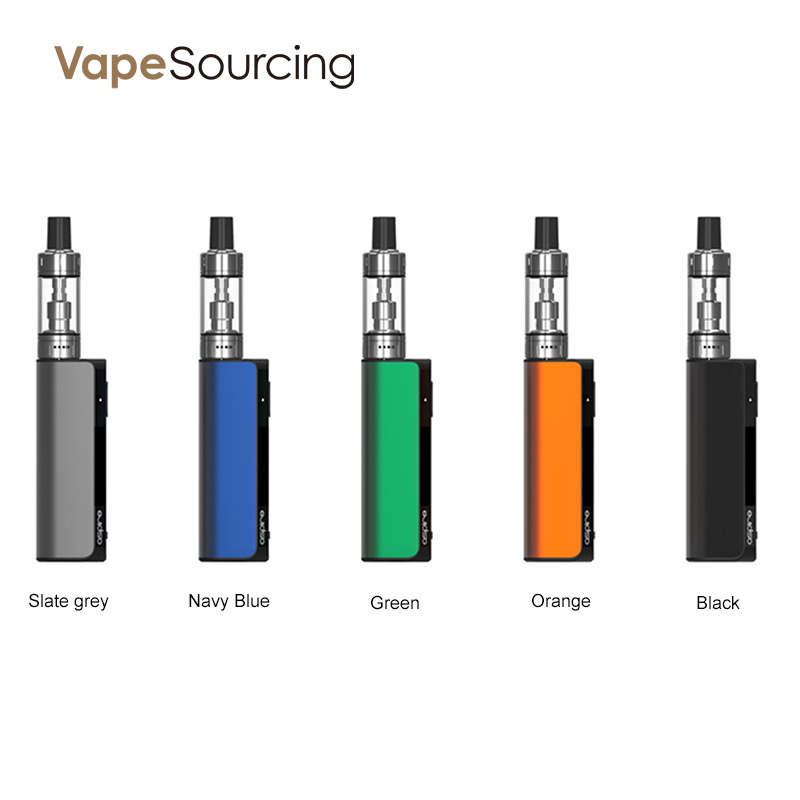 As for the tank, it can hold up to 2ml of your favorite e-liquid and adopts an easy top filling design. In the set, the tank comes with a BVC 1.6ohm coil head and a BVC 1.8ohm coil whilst it is also compatible with other BVC and Spryte coil heads. At last, you can adjust the airflow to your preference with the airflow control ring at the base of the tank. Anyway, the K Lite is an ideal choice for MTL lovers. 5 colors to choose from.
More information:
https://vapesourcing.com/aspire-k-lite-kit.html
Parameters
Dimensions(Standard Version): 26.5mm * 127.5mm
Battery: 900mAh built-in battery
E-juice Capacity: 2ml
Coil: 1.8ohm(4.2-5.0V, 9-13W);
1.6ohm(3.0-4.2V, 6-11W)
Voltage Range: 3.0-5.0V
Display: LED voltage display
You may also like this:
buy eleaf istick rim