11-18-2019, 05:32 AM (This post was last modified: 11-18-2019, 05:33 AM by Vapesourcing.)
Hey guys, when you want to update your pod kit, you definitely feel that it is wasteful to throw away the entire pod directly, and it would be better if you could just replace the coil. Don't worry, today's new product will help you solve your troubles.
As Innokin's latest venture into the burgeoning interchangeable coil pod kit market, the
Innokin Podin Pod Kit
is an intuitive device intended for users of all experiences. It boasts a distinct aesthetic, coupled with a sturdy yet lightweight construction, ideal for vaping on the go. There are two way to start vape, through the large firing button operation or inhale activation. It features a 800mAh built-in battery, which can be charged via the micro USB port, and the battery life can be displayed by the tri-color LED indicators.
Innokin Podin
mod pod
employs the proprietary 2ml pod, which can be refilled via the silicone stopper plug for a quick and mess-free process. Adjust the switch on the side of the pod, you can fine tune the airflow to your ideal draw. It also comes with 1.3ohm kanthal coils, which offer rich flavor with long lasting. The pod is reusable! With an interchangeable coil system, simply replace the coils once flavor deteriorates instead of the whole pod itself, saving on money and plastic consumption.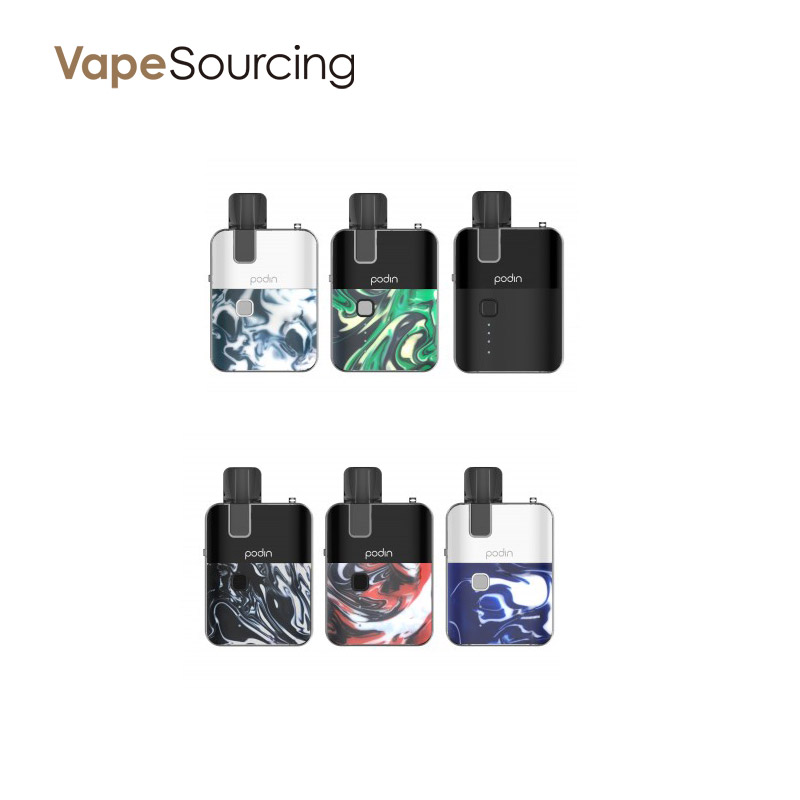 Parameters:
Battery: 800mAh
Pod Capacity: 2ml
Coil Resistance: 1.3ohm
Filling Method: Side filling
Charging: Micro USB
More information you can see
https://vapesourcing.com/innokin-podin-kit.html
You may also like:
nugget aio kaufen