08-14-2019, 02:17 AM
Innokin GoMax Multi-Use Disposable Tank
5.5ml
The Innokin GoMax Multi-Use Disposable Tank has a large 5.5mL e-liquid capacity that delivers amazing flavors at a low price. The GoMax features easy slide top-fill, a silicone seal, and the Plex3D Matrix coils to create big clouds and flavors at 60-80 watts.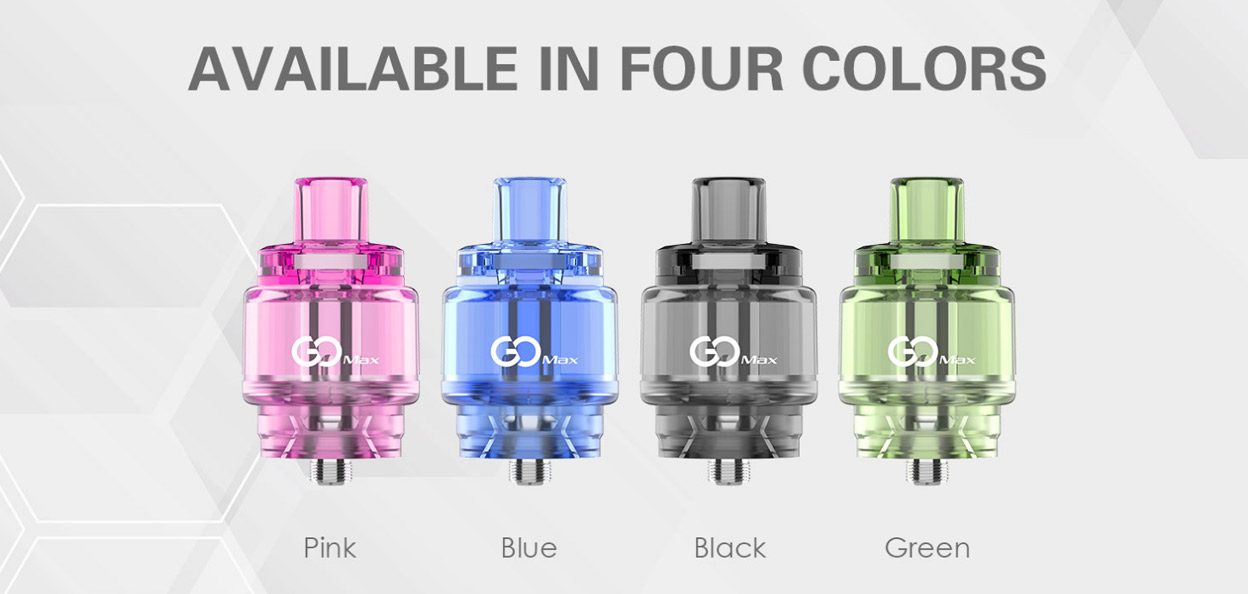 Shop now>>
Aspire Cleito Shot Tank
Atomizer 4.3 ml(3pcs/Pack)
Aspire Cleito Shot Disposable Tank is a simplified 27mm diameter disposable vaping tank, integrating an irreplaceable 0.3ohm Mesh coil, cotton wicking medium of linen fibers & organic cotton, and is equipped to carry up to 4.3mL within the food-grade plastic PTGC constructed tank, it delivers enormous, smooth and flavorful vapor to satisfy both mouth-to-lung and direct-to-lung vapers.


Preorder>>