Wotofo Profile Unity RTA
Wotofo
newly launched Profile Unity RTA. It's a collaborative success by Wotofo, MrJustRight1 and The Vapor Chronicles. It features new drip tip design, which is made of fairly thick resin for comfortable touch on lips. With the tongue & groove top cap and perfected eliquid delivery system, it solves the leaking problems effectively and makes refilling and sealing much easier. It comes with 3.5ml/5ml e-juice capacity for options. Plus the adjustable airflow and rapid e-liquid feeding, it will bring you a whole new juice flow experience. It's powered by nexMESH OFRF, the triple density mesh coil, which has a wider surface area contact with eliquid and cotton for thicker clouds. And it has a deck-chamber linkage system, which ensures steady incoming air and coil-focused air supply.

Shop now>>
FMCC Frozen SDL Pod Starter Kit
2500mAh
The FMCC Frozen Pod Starter Kit comes with 2500mAh battery capacity. The pod-design kit features innovative SDL vape. The SDL is a concept between DTL and MTL vape. In this way, you will inhale gently and let the vapor linger a short time in your mouth. The FMCC Frozen Pod has X1 Mesh coil to bring an amazing vaping experience too. The FMCC Frozen has no button, the air-activated switch enables you to inhale freely.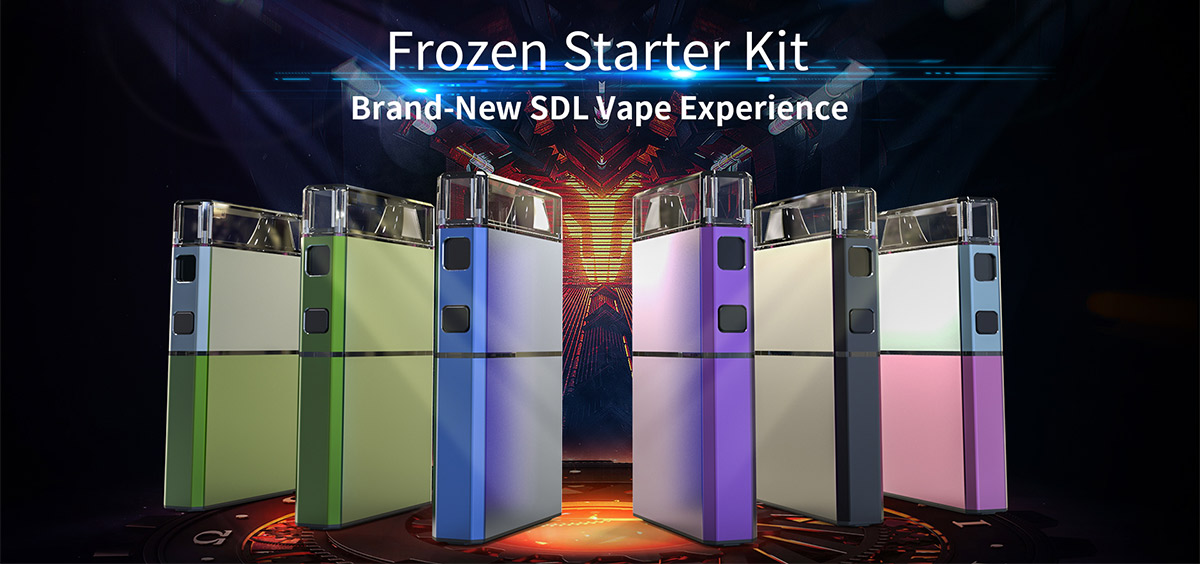 Shop now>>