The
VOOPOO
DRAG 3 Kit
is a new high performance vape mod that continues the epic legacy of the original DRAG. Powered by dual high amp 18650 batteries (sold separately), the DRAG 3 Mod utilizes the upgraded GENE.FAN 2.0 chipset to reach up to max 177W output with multiple working modes such as Super Mode, Smart Mode and RBA Mode to provide an ultimate solution for performance and ease-to-use. Following the original DRAG, the
DRAG 3
is constructed from platinum colored metal and leather, features a beautiful chassis with improvements in details for a visually stunning looking. Utilizing the innovative TPP atomization system which is born for big clouds, the DRAG 3 TPP Tank can hold up to 5.5ml of your favorite E-juices, adopting the new TPP mesh coils to deliver unexpected flavor burst in a smoother way.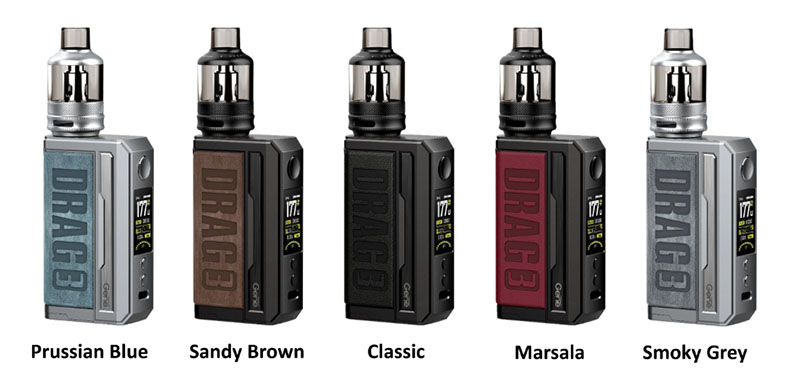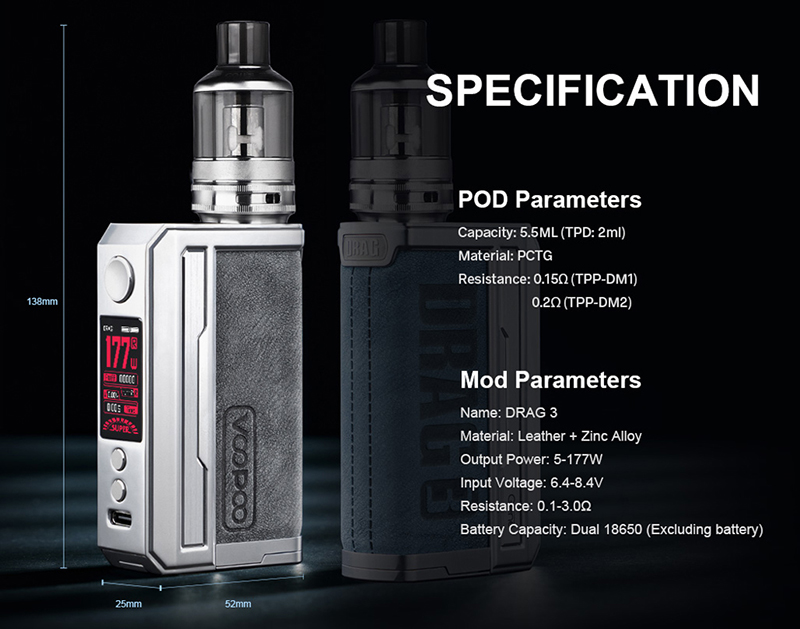 Features:
Elegant and Flamboyant Design
Leading, Again - Upgraded GENE.FAN 2.0 Chip
0.001s Extreme Ignition
Innovative Super mode+Smart/RBA/TC mode
Max 177W Output Power
Dual 18650 Batteries
New Coil Bring Better Flavor
TPP Atomization System
...
----------------------------------------------------
The VOOPOO
DRAG X Plus Pod Kit
which is powered by single 18650/21700 battery. The
VOOPOO DRAG X Plus
can support 100W max output with the upgraded GENE FAN 2.0 Chip. Equipped with New
TPP Pod Tank
for amazing flavor. And the VOOPOO DRAG X Plus device is also compatible with PnP Pod Tank. Please take the new
VOOPOO DRAG X Plus
device and enjoy the excellent vaping.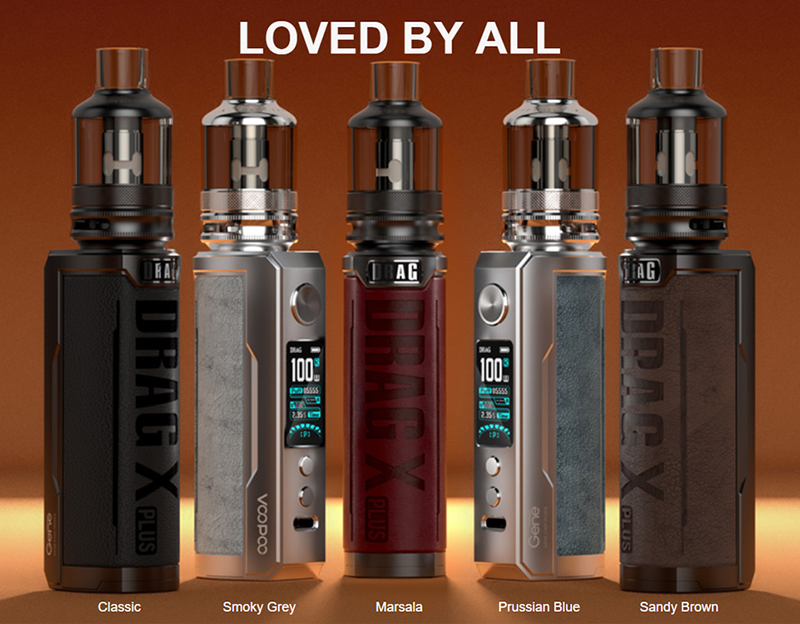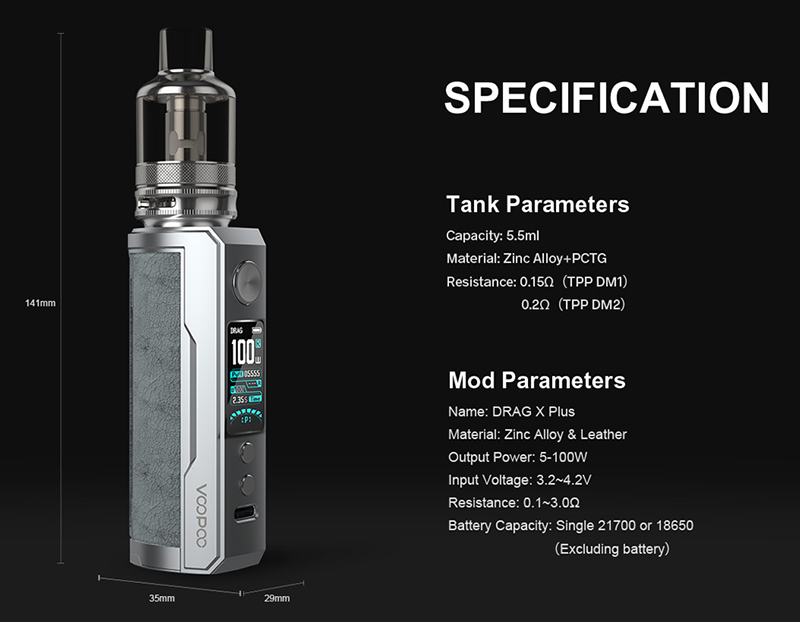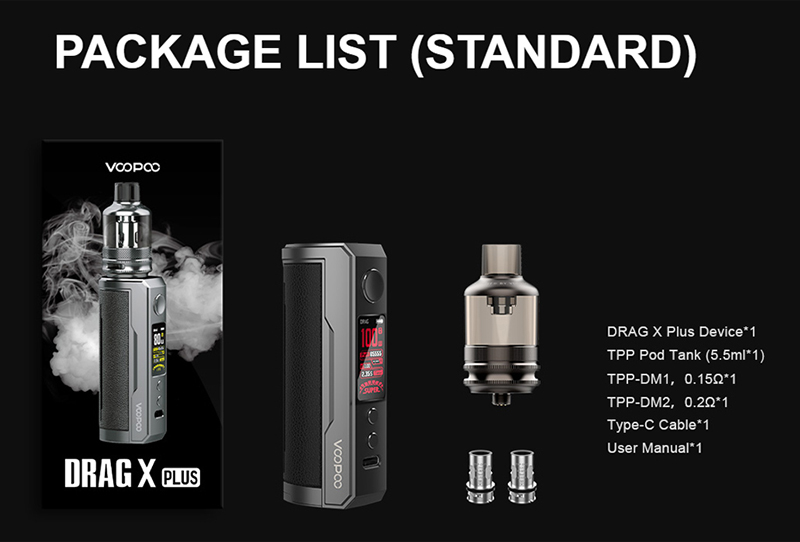 Features:
Max 100W Output Power
Advanced GENE FAN 2.0 Chip
The New TPP Pod Tank
Adapted to 510 interface
Support 21700/18650 Battery
5V/2A Type-C Fast Charging
Compatible with PnP Pod Tank
...
Click here for more:
Voopoo Drag 3 Kit:
VOOPOO Drag 3 Kit 177W With TPP Tank 5.5ml
Voopoo Drag 3 Mod:
https://www.healthcabin.net/voopoo-drag-...26232.html
Voopoo Drag X Plus Kit:
Voopoo Drag X Plus 100W Mod Pod Mod Kit
Voopoo Drag X Plus Mod:
Voopoo Drag X Plus 100W Pod Mod
20% OFF with Coupon Code: VOOPOO20
Expire on 30th Jan