06-04-2021, 08:40 AM
Hey guys. We haven't introduced IJOY devices for a long time. Today let's look at the IJOY
Captain AirGo
Kit which is a new pod mod device. Here we go!
IJOY Captain AirGo is the first IP68 tri-proof auto-draw pod kit. With a stylish and modern appearance, it will delight fans of compact devices. The combination of metal and synthetic leather ensures a good high-quality feel and high durability in daily life. And through the new injection molding technology to achieve ultra-light, portable, and more robust design. Durable, easy to use, support coil replacement, and has a great flavor and vapor. The Captain AirGo is powered by 930mAh built-in battery for all-day use and a superb warm flavor-packed vape. The narrow side provides a protruding power button and a Type-C charging port plugged by a sealing plug. Operating off a dual firing mechanism.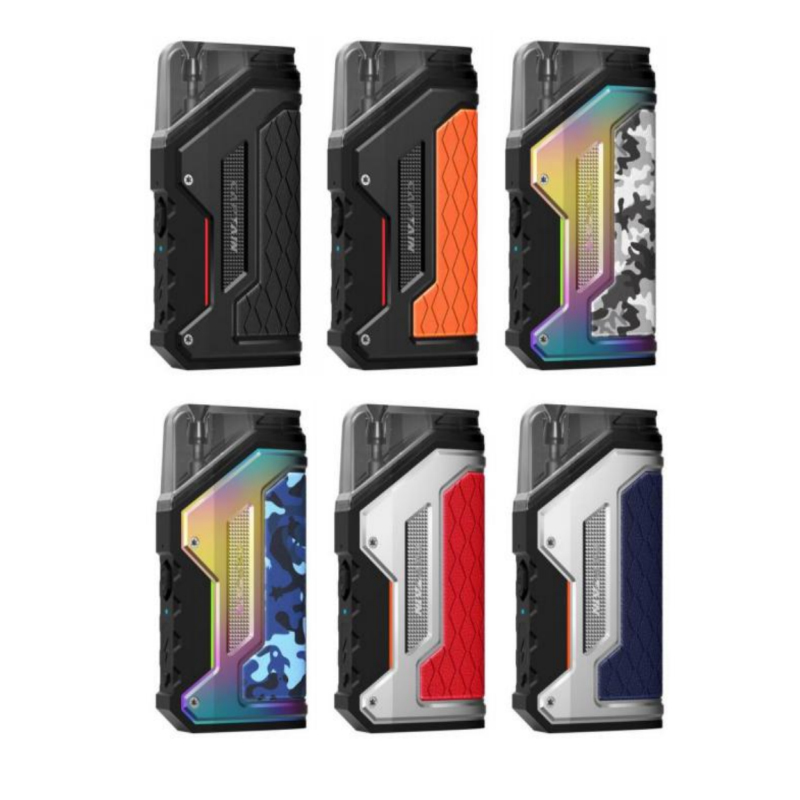 Offering a draw-activated or button-activated firing mechanism, the Captain AirGo by
IJOY
delivers vapor at the press of a button or direct vape by air sensor from your favorite eJuice or nicotine salt blend. Built-in Univ pro3.0 chipset, the output power is unknown, and all relevant protection circuits are integrated to achieve ultra-fast ignition time and automatically read the coil. With a 5.5ml Pod that is perfect for free base or salt nic liquids. Large enough capacity allows you to enjoy long-term vaping without worrying about supplementing juice. The Captain AirGo Pod can accommodate mesh coils that will produce outstanding flavor and vapor. Compatible with upgraded Captain AirGo coils. The replaceable coil design allows users to configure the vaping style in an environmentally friendly way.
Check for more details here:
https://vapesourcing.com/ijoy-captain-airgo-kit.html
You may also like:
vfun d1 vape review
flum float price