05-13-2021, 06:46 AM
Hey guys. Have you used the Max Flow disposable vapes by Hyppe? Today let's check out their
Max Flow Mesh
which is an upgraded version to the Max Flow. Here we go!
As the name implies, there is a new generation of mesh coil built in the Max Flow Mesh. The use of mesh coil technology can produce smoother and more delicious clouds. Its great flavor & has a consistent battery that lasts. With the Max Flow Mesh, users can customize and control their airflow via a switch. The bottom control ring allows you to manipulate the amount of airflow you inhale. For a tight draw, you can close the airflow system leaving a small opening. Or completely open the air slot for more vapor. And features a draw-activated firing mechanism for ease and convenience in vaping.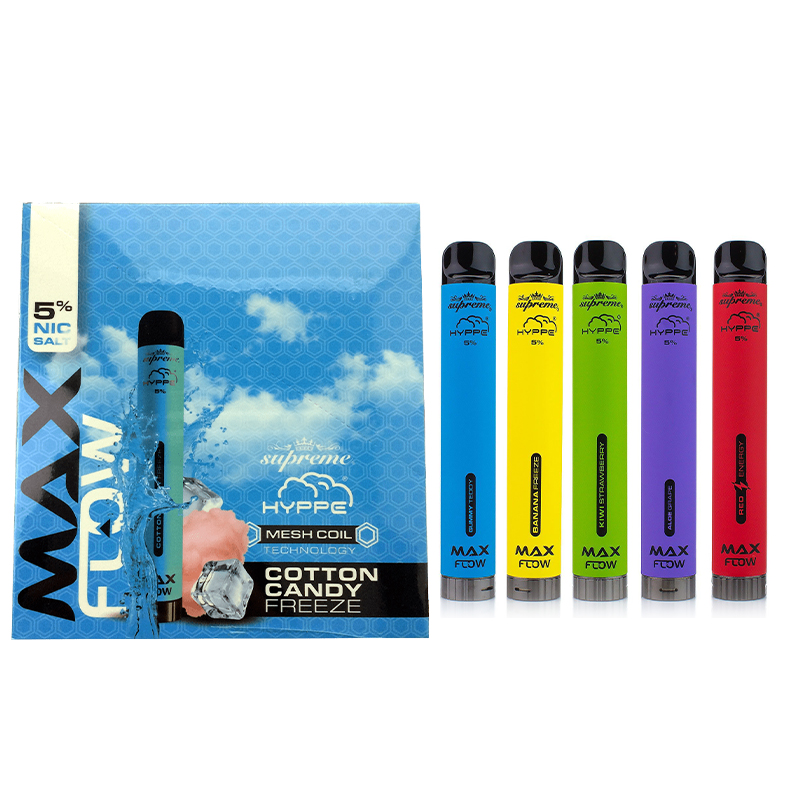 Simply inhale from the draw-activated mouthpiece to enjoy Hyppe's super-rich e-juice flavors. Its 900mAh battery ensures that you can enjoy your favorite taste all day long! With an industry-leading capacity of up to 2000 puffs of fresh 6ml e-liquid, the Max Flow Mesh
disposable nicotine vape
seemingly never runs out! 5%, (50MG) Salt Nic inside for an accurate throat hit. Hyppe Max Flow Mesh makes it easy to enjoy fast vape anywhere. Long service life, excellent flavor satisfaction, airflow adjustment, portability, and ease of use are all on one device. Introduced in dozens of flavors that are sure to quench any vaper's thirst.
Check for more details here:
https://vapesourcing.com/hyppe-max-flow-...sable.html
You may also like:
pod twist 2500 vape
cheap big bar duo