11-30-2020, 01:00 PM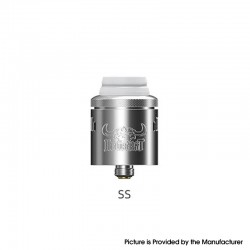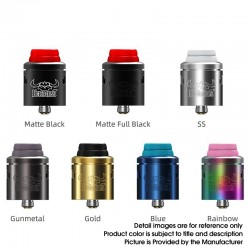 The Hellvape Hellbeast RDA has bottomfeeding function for squonker MODs. The Hellvape Hellbeast RDA has 4-post design for dual coil building.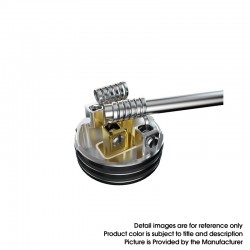 Hellvape Hellbeast RDA 24mm
features innovative trinity stepped airflow and 72 air holes for precise flavor, with ample build space and generous post holes,super deep honeycomb intake structure for superior flavor and great air cooling,810 drip tip fits your mouth perfectly and gives you more comfortable while vaping.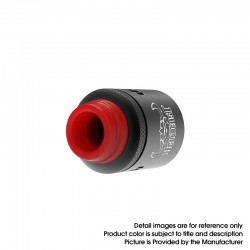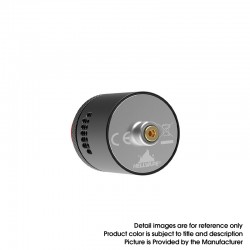 Features:
510 threading connection with Gold Plated 510 Pin
Material: Stainless Steel
Build Deck: Dislocation Post Deck
Coil Building: Dual Coil Configuration
Airflow Hole: 1.2mm x 72
Airflow Type: Trinity Stepped Honeycomb Airflow
Drip Tip: 810 Drip Tip
Comes with BF / Bottom Feeder / Squonk Pin
24mm diameter with ample build space
Trinity stepped airflow design for precise AFC
Dislocation post design for counterclockwise coil
72 x 1.2mm air holes to hit the coils directly
Deep honeycomb intake structure for superior air cooling
Knurled grip to adjust the airflow with ease
Wide 810 drip tip for DTL vape experience
Bottom feeding pin included for most squonk mods
Diameter: 24mm
More details of this
Hellvape Hellbeast
, please check >>>
https://www.3fvape.com/47489-.html