08-11-2021, 08:02 AM
Hey guys. Yesterday we introduced the M100 Kit by Geekvape, do you like it? Today I get more details of the
Geekvape M100 Mod
for you guys, and it is available separately now. Let's learn more together.
The M100 Mod, also known as the Aegis Mini 2 Mod, is the new updated Aegis Mini Mod. Overall, it looks more modern thanks to a full-color display screen, a trigger-style fire button, and a brand new physical side lock that prevents accidental firing. Like all Aegis mods, this mod has an IP68 rating which means it can be in pure water for up to 30mins without damaging the chipset. In fact, if you want to clean it, you can just simply wash it under the faucet. The tri-proof design also means it offers more protection than ever when outdoors, even in severe environments like a sandy beach or heavy rain.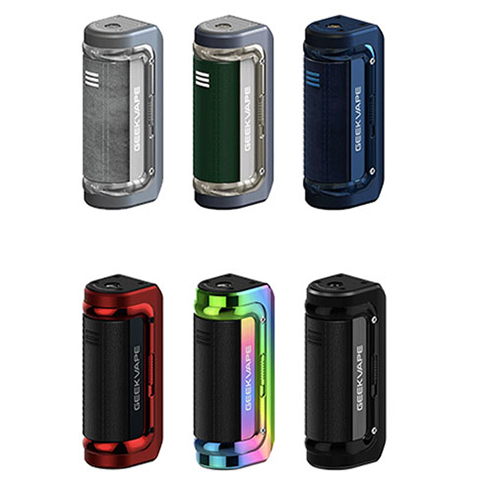 Otherwise, the mod is powered by a built-in 2500mAh battery, so there is no need to buy a charger as you can simply plug the device into its USB-C port with a waterproof cover to enable fast and safe charging. The cover also keeps the water out, so there are no worries if it gets wet. And, the battery should last a long time at a maximum of 100W of power with stable performance even if the cell is not fully charged. This is done by way of buck-boost technology that optimizes power to create consistent flavor and vapor, even when the battery's charge level is low. If you are after more
vape mods for sale
, vapesourcing can definitely make you satisfied.
Buy it here:
https://vapesourcing.com/geekvape-m100-mod.html
You may also like:
wotofo nexmini tank price
bantam banana muffin