04-12-2021, 02:54 AM
Hello, everyone
Today I gonna introduce a Sub Ohm Tank Atomizer from GeekVape, called
Geekvape Z Max Sub Ohm Tank
, with 4.0ml / 2.0ml in 32mm diameter.
Geekvape Z Max Sub Ohm Tank Vape Atomizer
features direct top airflow and high dynamic top to bottom airflow, which allows air flow from the side inlets easily to reach the coil for a tasted flavor.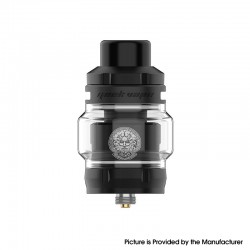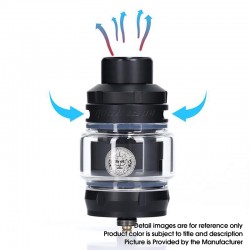 Geekvape
Z Max Tank is compatible with Geekvape M series coils, a max size coil for broadening the contact surface between air and liquid, 1 x Geekvape M series coils 0.14ohm (suggested wattage: 60~80W) and 1 x M series coils 0.2ohm (70~85W) included in the package, bringing great flavor and dense cloud.
510 threading connection
Capacity: 4.0ml / 2.0ml
Diameter: 32mm
Dip tip: 810 drip tip
Filling method: Industry-leading leakproof top filling system
Color: Rainbow / Blue / Gold / SS / Gun Metal / Black
More details about GeekVape Z Max Sub Ohm Tank
Clearomizer
Vape Atomizer, Please Check >>
https://www.3fvape.com/48769-geekvape-z-max-sub-ohm-tank-clearomizer-vape-atomizer.html