05-16-2020, 03:13 AM
Hi, guys! Welcome to New Product Introduction! I have a question: do you need a
Mod Kit
at present? Today let me introduce you one mod kit named
Original Augvape VX217 217W TC VV VW Mod Vape Starter Kit with Intake Sub Ohm Tank
. Now let's take a closer look at the mod kit below.
The Augvape VX217 Mod Kit consists of VX217 TC VV VW Box Mod and the latest Intake Sub Ohm Tank Vape Atomizer.
It is the perfect combination of regulated battery modules and atomizer. Augvape VX217 is constructed from durable and sturdy Zinc Alloy material, which is impact resistant and withstands a certain degree of collision. The VX217 is powered by Dual 21700 Batteries and it is also compatible with 20700 and 18650 batteries. (18650 / 20700 / 21700 Batteries are not included). It's upgraded from VX200. With all relevant circuit protection, it also supports 1.2A current fast charging through Type-C port. In terms of output, the maximum output power of VX217 is 217W. Similarly, the VX217 mod will reach 12V and can emit 0.05~3ohm. It's safe to say this is the first mod that can reach 12V. So when you use high ohm coil in a big rebuildable atomizer, you can get the fast and powerful output as well. There are several Modes: Variable Wattage, Variable Voltage, Temperature Control, and Bypass user modes you can choose from. VX217 is equipped with a 1.3-inch color screen with 240 x 240RGB resolution and offers hundreds of color options. The UI simulates the car dashboard which is cool and beautiful. You can read vape time, mode, wattage, voltage, resistance, batteries life. VX217 Kit uses a minimalist design, canceling plus and minus buttons, can using spin button matches with the UI of the screen.
Intake Sub Ohm Tank can hold up to 5ml of E-liquid, you can easily fill from above, cleaning or replacing the coil head will not cause any trouble. The prefabricated Coil head is a new mesh coil made of Clapton wire, which can further improve the taste and form huge clouds. Better flavor and a longer lifespan than regular mesh coil.
Original Augvape VX217 217W TC VV VW Mod Vape Starter Kit with Intake Sub Ohm Tank: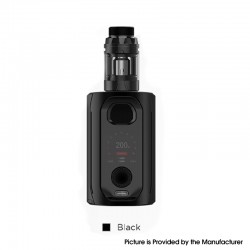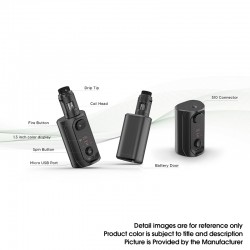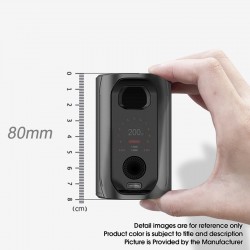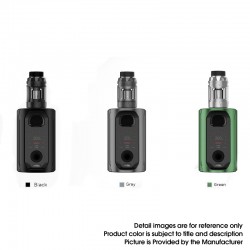 Augvape Intake Sub Ohm Tank: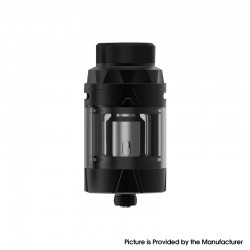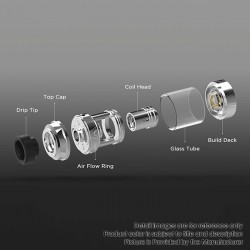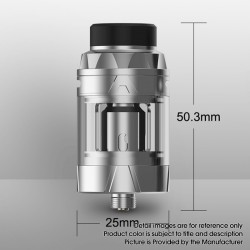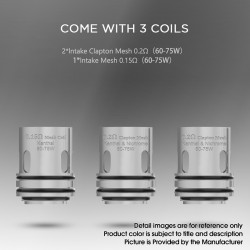 Main Features:
Designed to be held and fire
Compact Handy User-friendly
Powered by two 21700 batteries (Not included)
Compatible with 20700 and 18650 batteries (Not included)
Provides up to 217W output or up to 12V
1.2A ultra-fast charging with Type-C port
1.3-inch color display screen
User interface simulating car dashboard
Newly designed max 5ml Intake Sub Ohm Tank
Easy to fill e-juice from above
Clapton Mesh Coil improve flavor and longer durability
There are three colors for you to choose, so which color is your favourite? It is not only compatible with 21700 batteries but also the 18650 and 20700cells. If you want to get one, you can come here:
Original Augvape VX217 217W TC VV VW Mod Vape Starter Kit with Intake Sub Ohm Tank >>>
Augvape Intake Sub Ohm Tank:
Original Augvape Intake Sub Ohm Tank Vape Atomizer >>>
Replacement Coils:
0.2ohm Clapton Mesh Coils (5 PCS) >>>
0.15ohm Mesh Coils (5 PCS) >>>
-------------------
Tips For Self-Protection From Covid-19 >>>
Hygiene products for anti Covid-19 >>>