10-29-2019, 03:00 AM
OneVape Mace 55 Pod System Kit
The
OneVape
Mace Kit is a brand-new innovative pod system kit with simple yet exquisite design. The OneVape Mace 55 Kit consists of 1500mAh built-in battery with 3 levels adjustable voltage. It fires up to 55W and can be fully charged within 1.5h by USB Type-C port. Moreover, the OneVape Mace Kit comes with two different mesh coils for regular or nicotine e-juice. Plus the 3.5ml refillable Mace Pod, the Onevape Mace 55 Kit is definitely a great daily vape device for beginners and the experienced.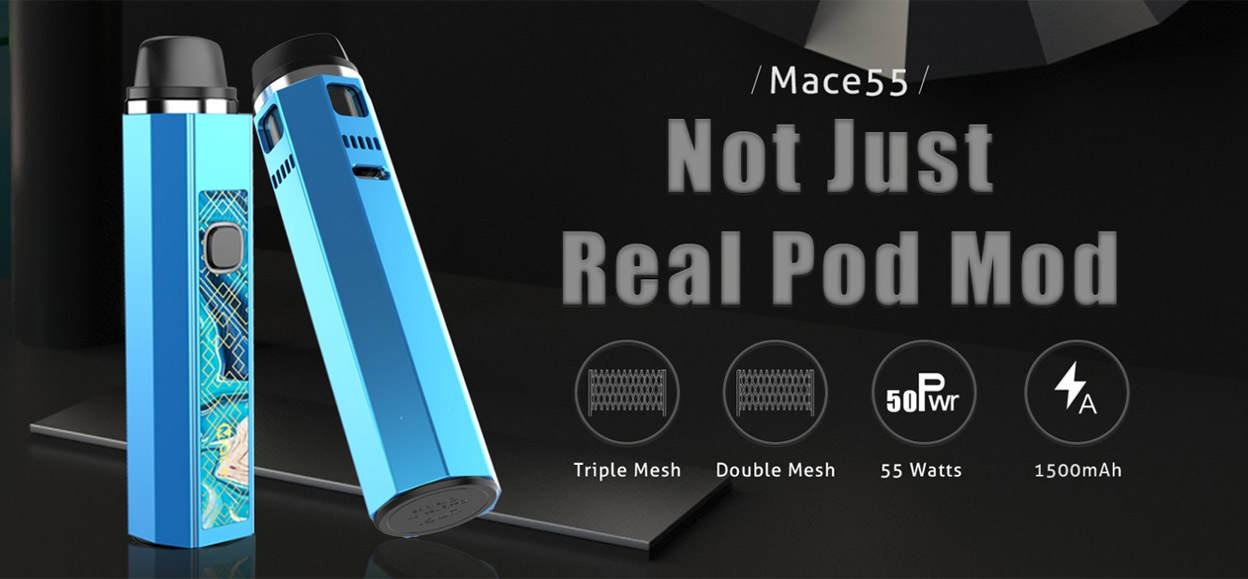 Preorder>>
Veeape Vplus Starter Kit 650mAh 1.2ml
The Veeape Vplus Pod kit is a new fashionable AIO Pod system starter kit with a pocket-friendly size. The Veeape Vplus Pod kit adopts a stylish design with the same color as the body panel and the mouthpiece. The body with special chrome treatment is made of medium-weight aluminum. Make it look very stylish and beautiful. Veeape Vplus Pod kit features a 650mAh built-in battery and 1.2ml e-juice capacity. A built-in ceramic evaporator, a ceramic coil with a 1.3ohm resistor is used to provide a purer taste. VPLUS Pod Cartridge a unique dodecagonal design allows the injection of liquid from the top, and pumps a 1.2ml water tank 250 to 300 times with one injection of liquid! In addition, the Veeape Vplus Pod kit also has a reminder function that will notify you every 50 breaths, which is useful for changing tobacco capsules and health management. Vplus uses IML technology on the body, the surface of the product is not easily scratched, and it is easy to clean. The Veeape Vplus Pod kit has multiple protection for your safe vaping.


Preorder>>