06-01-2021, 08:24 AM
Hey guys. Today let's look at the SMOK
Stick N18 AIO
Kit. If you like vape pens with tanks hard to break, this may be what you want. Here we go!
SMOK Stick N18 is one of two exquisite stick devices with excellent features in the newly launched Stick series. The main body is covered with a contrasting geometric pattern. Through an integrated color scheme, the exquisite pattern finish has the use of high-strength stainless steel to produce a subtle luster and smooth feeling. The front is equipped with a round ignition button with a built-in indicator. A mechanical regulator with a simple dial and a pair of ventilation holes is provided at the bottom. Stick N18 uses a built-in 1300mAh battery to provide a full day of vaping enjoyment. It quickly charges the device with a maximum charging current of 0.75A through the Type-C port on the back of the device. Take any free moment to charge, and carry on with your day. The LED lights in the center of the fire button indicate battery level. The output power will be limited to the range of 9-30W. The adjustment is carried out by rotating the power regulator at the bottom of the device. 5 levels of watt values are designed for more targeted adjustments.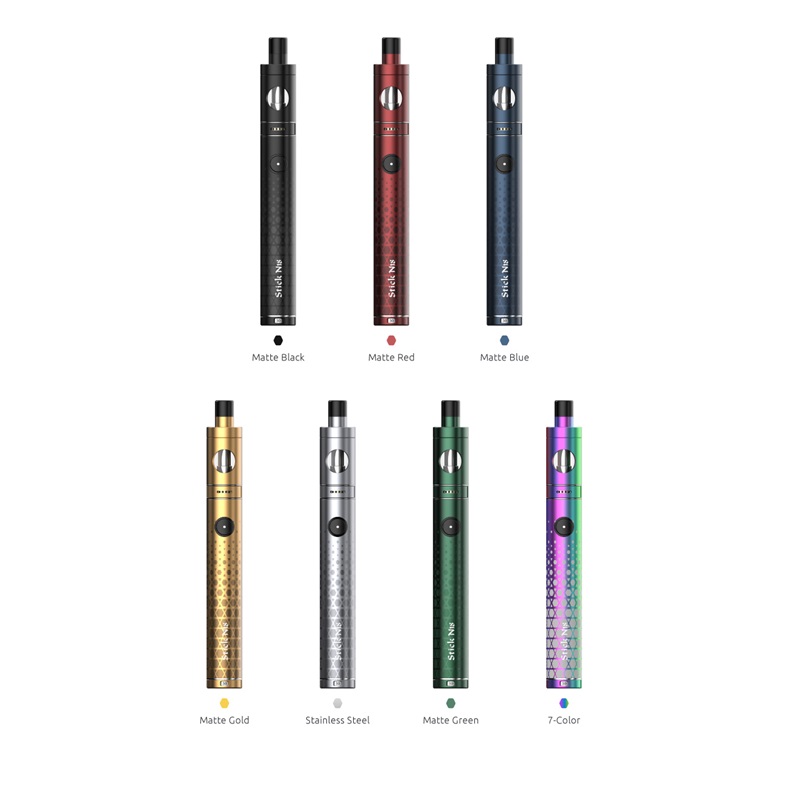 The tank on the top of the device has a capacity of 3ml. Unscrew the top cover to expose the filling port for juice filling. The upper drip tip is replaceable and compatible with 510 drip tip. In addition to size, battery, wattage, and tank capacity, the compatible atomization coil is also different-Stick R22 is equipped with RPM series coils, and Stick N18 uses Nord series coils with resistances of 0.6ohm and 1.4ohm. The former is compatible with the Nord coil series, while the latter is compatible with
RPM coils
. Choose one to go with your style and needs. Use the familiar ring to adjust the airflow. Rotate the air control ring at the top of the device to adjust the airflow through eight small air holes to achieve the desired taste.
Check for more details here:
https://vapesourcing.com/smok-stick-n18-kit.html
You may also like:
cheap vinci x 2
wotofo mdura pro review