07-19-2019, 07:01 AM
Guys, good day! This time I'm gonna introduce a new pod system---
Think Vape Beta Pod System
Kit. It is specially designed for MTL vaping, so you may like it if you're in looking for a reliable MTL device. Ok, let's dive down.
Think Vape Beta Kit features a pen-style body measuring 88.2 x 14.5mm in dimensions, which makes it very easy to hold in hand or carry around. Powered by a built-in 380mAh battery, it can last you quite a long vaping time if you're not a heavy vaper. The battery can be fully charged in a short time via the micro USB port on the bottom of the device. And the LED light on the fire button will show the voltage level or battery level clearly in three colors, Red means voltage lower than 3.5V / battery level below 20%, Blue for voltage 3.5-3.7V / battery level 20-80%, and Green for voltage higher than 3.7V / battery level above 80%.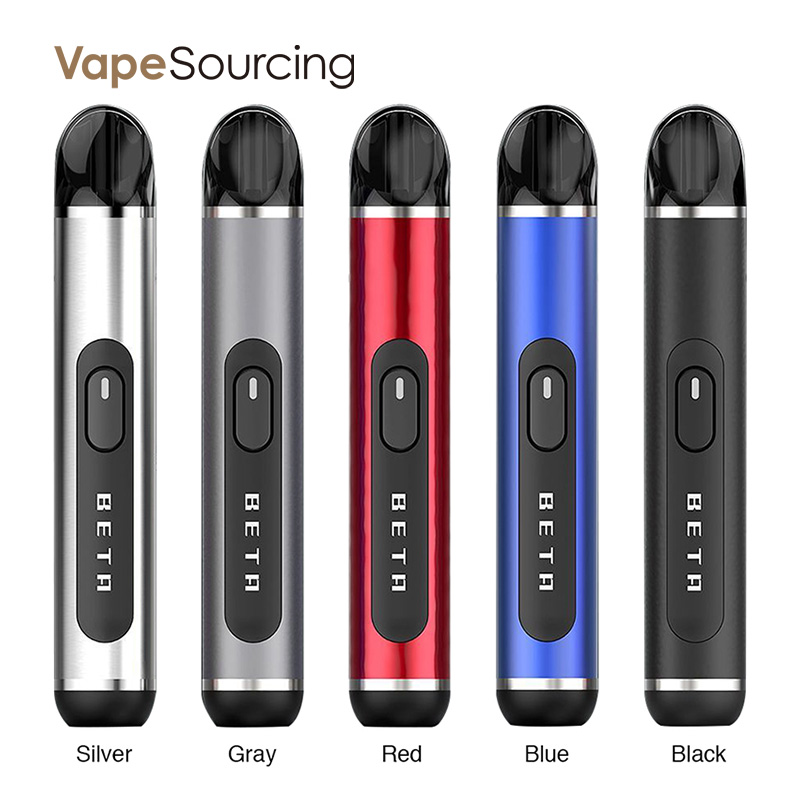 As for the refillable pod, it can hold up to 1.2ml of e-liquid and comes with an easy side filling design. The coil head in the pod has a resistance of 1.6ohms, which is very suitable for e-liquids with high nicotine concentration or nic salts. Last but not least, the price of this kit is very low. All in all, the Beta is really worth a shot, just pod in your favorite e-juice and vape away!
Where to buy:
https://vapesourcing.com/think-vape-beta-kit.html
Parameters
Size: 88.2 x 14.5x 14.5mm
Battery: Built-in 380mAh battery
Juice Capacity: 1.2ml
Coil Resistance: 1.6ohm regular coil (for MTL vaping)
Output Voltage: 3.7V constant voltage
Light Indicator: Green Light(>3.7V battery: 80-100%), Blue Light(3.5-3.7V battery: 20-80%), Red Light(<3.5 battery: 0-20%)
Charging: USB port
You may also like this:
cheap smok morph 219