01-27-2021, 09:38 AM (This post was last modified: 01-27-2021, 09:40 AM by Vapesourcing.)
Hey guys. Today let's check out a new one-time device named
Glamee XTRA
. If you are looking for disposables vapes that can offer more than 1500 puffs, then this one may worth a try.
Glamee XTRA is draw-activated and delivers a tight MTL draw. They're small, light, and easy to slip into a pocket. Provides a variety of gradient colors that can follow changes in light and temperature. Unique three-color metal decoration rings make it more elegant. At the same time, the flat cigarette holder on the top uses eco-friendly materials to ensure quality. Glamee XTRA has an LED light that lights up with each draw, which indicates the vape battery life. It is powered by a 1200mAh built-in battery. This gives more than enough time to reach the peak effects when vaping.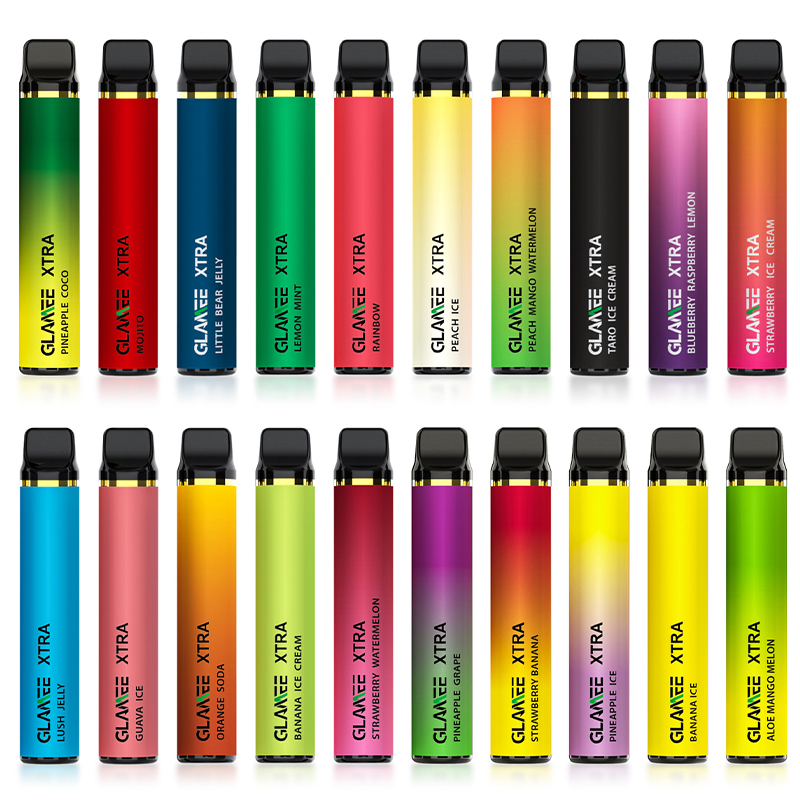 This vape allows approximately over 1800 puffs to satisfy your all-day pleasure. Glamee XTRA Disposables Vape comes prefilled with 5.6ml 5% of
best e-liquid
from the top liquid supplier Zinwi. This 50mg strength is more than enough to satisfy heavy smokers/vapers and it delivers a nice and pleasant throat hit. It adopts an individual e-liquid cup to make sure the liquid clean and no spill. Smooth and big fog provides you the best vaping experience that you ever had. Best flavors selected from more than 100 options to meet popular taste satisfaction.
Like the Glamee XTRA? Get it here:
https://vapesourcing.com/glamee-xtra-disposable.html
You may also like:
puff plus for sale
helix bar max price