04-27-2021, 09:37 AM
Hey guys. Today let's look at the Freemax
Marvos T
Kit which is the world's first pod mod device with a glass pod option (sold separately). Inspired by Freemax's world-known Fireluke Series, this will bring an extraordinary performance.
Freemax Marvos T Kit is made of high-quality materials and has a silky luster, which looks extremely noble. In addition, thanks to the ergonomic design and convenient grip design, it can be placed comfortably and safely in the hand. Marvos T is powered by a 3000mAh built-in battery, with a Type-C port, capable of 2A fast charging, providing an all-day going power and 90 minutes charging time for maximum. Coupled with the newly upgraded FM 2.0 chipset designed for safety, it can achieve an output of 80 watts. Click the ignition button three times to adjust the wattage, and the LED light attached to the button will indicate the power level. The newly upgraded FM CHIP 2.0 has ultra-accurate power output, faster transmission speed, safer protection, and provides users with an intelligent, fast, and stable vaping experience from the inside to the outside.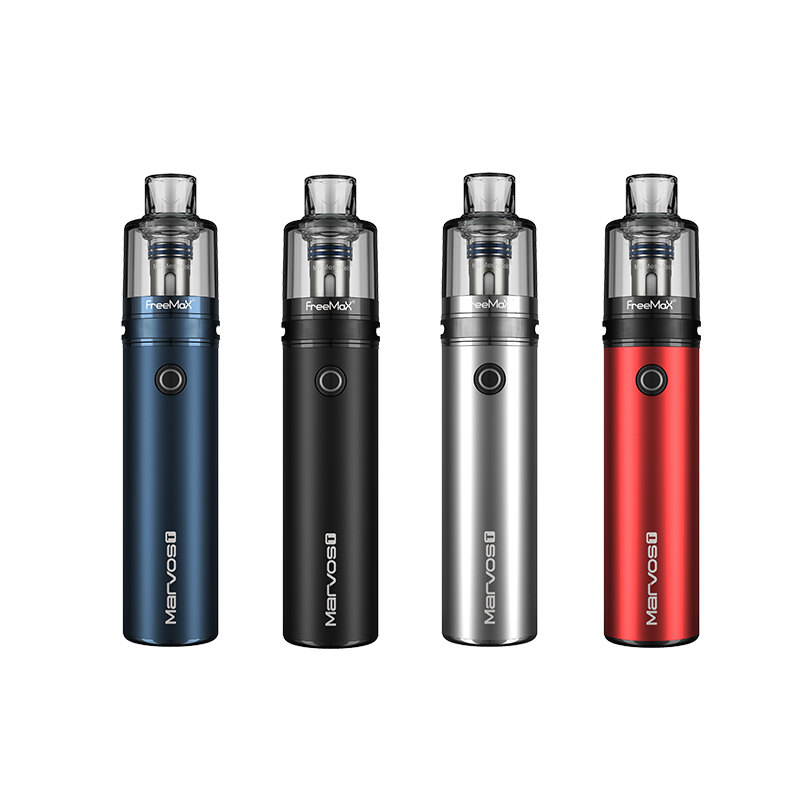 As for the Marvos DTL Pod, it is magnetically fixed in the shell, with a capacity of 4.5ml, which can be filled with a bottom refill system. It is upgraded by increasing airflow and straight-through. The V-shaped groove design on the edge can prevent spit back and reduce leakage. The coil used inside the pod is the highlight. It uses Freemax's patented MS Mesh Coil technology, which is inspired by the world-famous Fireluke product line. Comes with two
Freemax
MS Mesh Coil, developed through the innovative and improved CoilTech 4.0 (tea fiber cotton formula and military-grade SS904L mesh) technology, designed to provide pure, strong flavor and produce dense clouds. In addition, the adjustable bottom airflow on both sides personalizes the airflow, resulting in an excellent DL vape experience.
Check for more details here:
https://vapesourcing.com/freemax-marvos-t-kit.html
You may also like:
uwell valyrian se kit price
smok arcfox review