01-25-2021, 07:56 AM (This post was last modified: 01-25-2021, 08:01 AM by Vapesourcing.)
Hey guys. Have you used the Expromizer atomizers by Exvape? Today we'll be covering their
Expromizer V5
RTA which is the next generation in the long Expromizer line. In fact, it combines the best features of previous editions, resulting in one of the best rebuildable tank atomizers in the vape marketplace.
Exvape Expromizer V5 RTA utilizes an identical e-juice control system of the V3 and the incredible top-to-bottom airflow system of the V4. And, like its predecessor, it features a single coil deck, although there are a few changes such as a simpler system to install your builds. Inside the chamber, there's also an e-liquid shield to ensure it works with virtually all types of e-juice. Another unique aspect of the Expromizer V5 is the one of a kind top-to-bottom airflow system, which is virtually unseen with this type of atomizer. As a result, the produced vapor maintains the original flavor as intended and leakage is non-existent.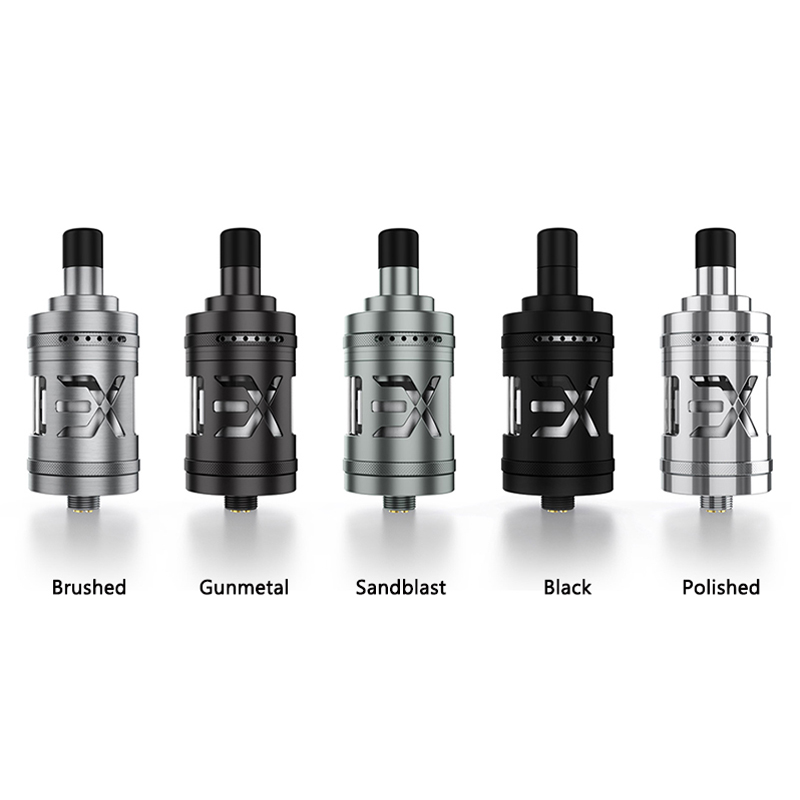 The adjustable top airflow control ring works by way of six small holes on one side and a larger air slot on the opposite side, so you may really set the air intake to your liking. Made and designed in Germany, the Expromizer V5
MTL RTA
also keeps a similar appearance as earlier devices, but only with a 2mL juice capacity. Adding e-liquid is as simple as sliding the top cap that exposes a large juice port when moved. At the top, there's a black POM drip tip that is heat resistant to ensure you'll never burn your lips, while at the bottom of the 23mm base, there's an adjustable 510 pin screw.
Wanna try? Get it here:
https://vapesourcing.com/exvape-expromizer-v5-rta.html
You may also like:
geekvape aegis x mod only
voopoo argus gt price