01-10-2021, 08:05 AM

Eleaf iSolo Air 40W VW Pod Mod + GTL Mini 2.0ml Pod
is a small MTL pod mod with precise airflow control for the best flavor from
Eleaf
Vaping.
Eleaf iSolo Air
puts aesthetics first and provides luxurious high-end design elements to make the hardware look exquisite. This pocket-friendly setup boasts leather and alloy, giving it a modern appeal while aiding in ergonomics. On the control panel of the mod, you find the firing button, a vibrant display screen, up and down adjustment buttons, and a conveniently located USB Type-C charging port. Powered by a built-in 1500mAh battery it is capable of a 40W max output. The variable wattage function allows you to fully control vapor production for a more individual experience. The inside chipset keeps the device running smoothly, consistently and precisely, while providing a plethora of safety features. Near the top of the Eleaf iSolo Air mod is an innovative airflow system, an adjustable double-slit airflow valve that allows you to control the air inlet of each vape. To change the airflow, simply push the small knob to the side to find the ideal setting for the ideal throat hit.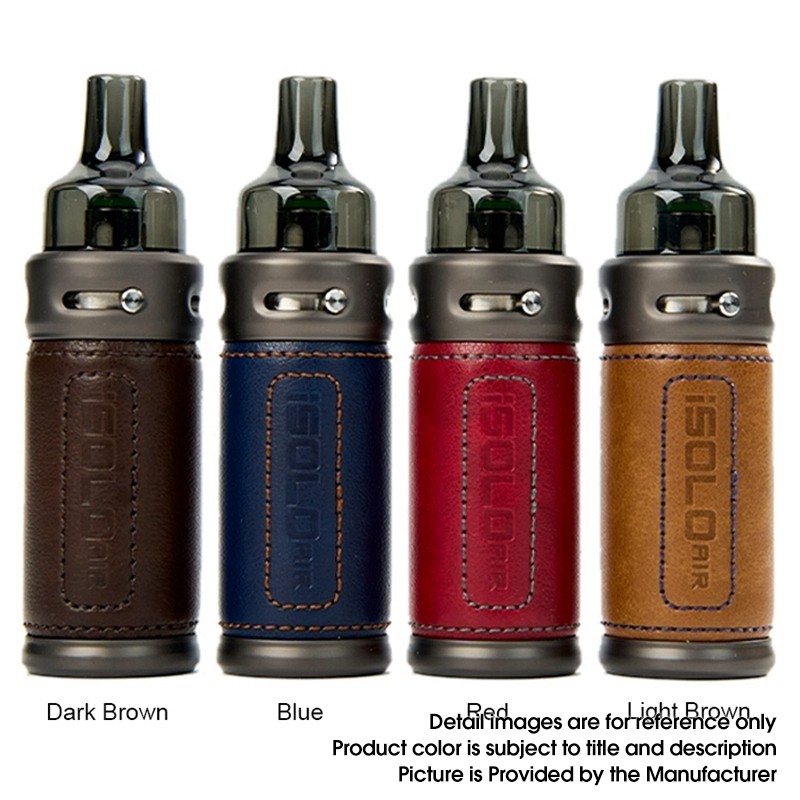 Fixed on the top of the mod is
Eleaf GTL Mini Pod
, with a capacity of 2ml, fills via a bottom port, and accepts all Eleaf GTL coils. The GTL Mini pod fits into the mod at any rotation. The magnets placed onto the bottom of the pod connect well with the circular metal plate inside the mod. Being compatible with the GTL Coil Series for DL (direct lung) and MTL(mouth to lung) vaping. The pod also uses a press-fit coil installation method that provides a quick and easy process for changing coils. The GTL Mini Pod can also be paired with a 510 thread base and transformed into a
GTL Mini Pod tank
to be used on the majority of vape mods.
More details about thie Eleaf iSolo Air Pod Kit, please check >>
https://www.3fvape.com/47963-eleaf-isolo-air-40w-vw-pod-kit.html