01-08-2019, 08:04 AM
Hi, guys! Today let's have a look at the Eleaf Elven Kit again. So do you think Eleaf Elven Kit is the
best pod vape kit
you are looking for? Another vape pod kit is also recommended to you - SMOK SLM Kit, compared to Eleaf Elven Kit.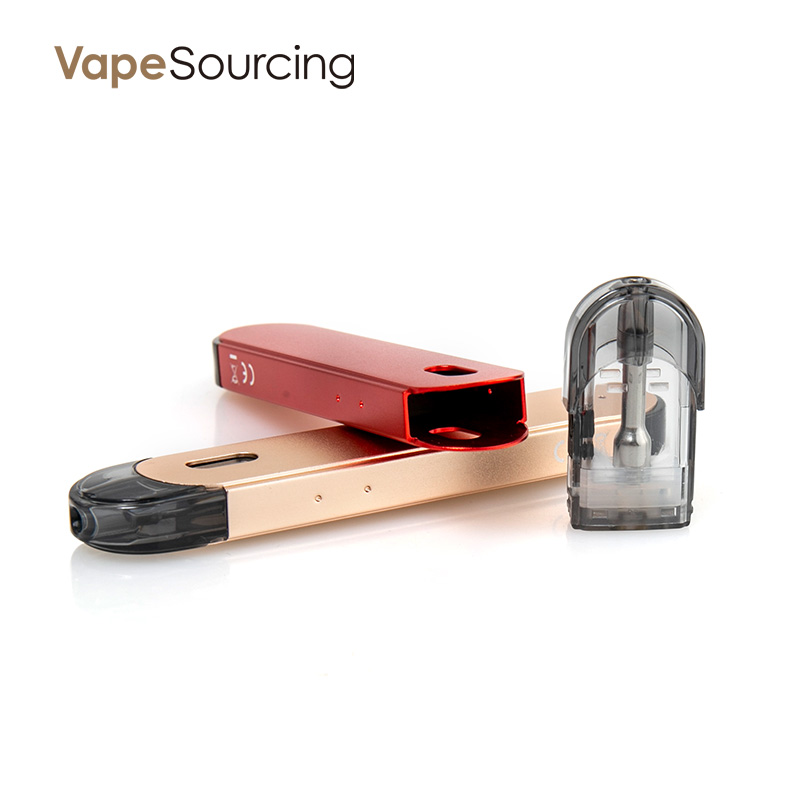 Powered by 360mAh built-in battery with 1.6ml replacement pod cartridge,
Eleaf Elven
Kit can fire up to 15W, to offer you pure flavor. It's really comfortable to hold in hand because of its compact size. The window for controlling the slurry in the cartridge was not forgotten, no hassle of leaking, and the battery indicator will inform you at low voltage, it's a perfect device for you.
Parameters
Size: 100mm x 20mm x 10mm
Material: Aluminum Alloy + Plastic
Battery Capacity: Built-in 360mAh Battery
Capacity: 1.6ml
Power Range: 5W-15W
Charging Current:370mA
input Voltage: DC 5V
SMOK SLM Pod Kit
is powered by built-in 250mAh battery that can offer enough power. It features no fire key and no button that is easy to breathe it to begin vaping. With two 0.8ml e-juice capacity air driven cartridges, SMOK SLM Kit will offer you great vaping experience. The cartridge has 1.8ohm resistance that combines the advantages of traditional cigarette and advanced air-driven technology, which can help you easily enjoy thick vapor and at the same time avoid the hassle of leakage. SMOK SLM Vape Pod Kit also support USB charging and the intelligent battery life indicator.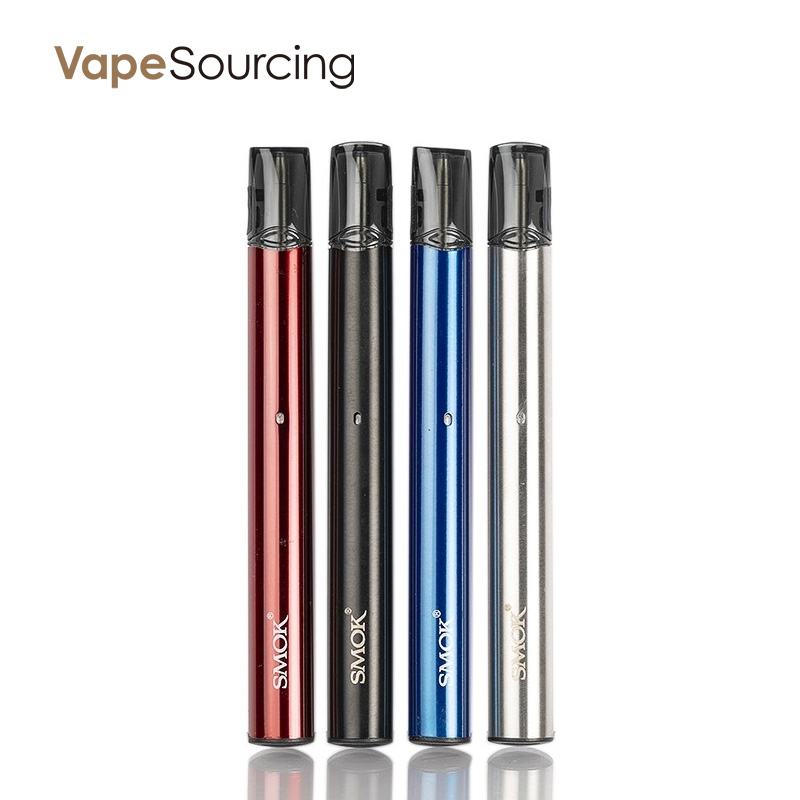 Parameters
Size: l2 x 9.5 x 112mm
Battery Capacity: 250mAh
Standby Current: <200uA
Resistance of Cartridge: 1.8ohm
E-juice capacity: 0.8ml
Input Voltage: 3.3V-4.2V
Charging Voltage: 5V
Charging Current: 0.3A
Output Wattage:10W—16W