02-11-2020, 03:55 AM (This post was last modified: 02-11-2020, 03:55 AM by HealthCabin.)
Ehpro Kelpie RDA Atomizer
Ehpro
Kelpie RDA measures 24mm * 36mm, it is made from stainless steel and resin drip tip that fits perfectly into the mouth. Airflow is controlled by rotating the cap which adjusts multiple small honeycomb-style external air holes that provide air from top to bottom to your coil. The build deck on Kelpie is a postless build deck with easy single coil build and the recommended wattage is 30-50W. Kelpie RDA also includes BF Pin and Juice fill Pin that pair with squonk box mod conveniently.

Shop>>
Vandyvape Mato RDTA Atomizer 5ml
The MaTo RDTA combines the best of rda and rta and cuts an extremely good figure. As usual with a topcoiler, the coiling deck is mounted above the tank, which is of great benefit to the taste.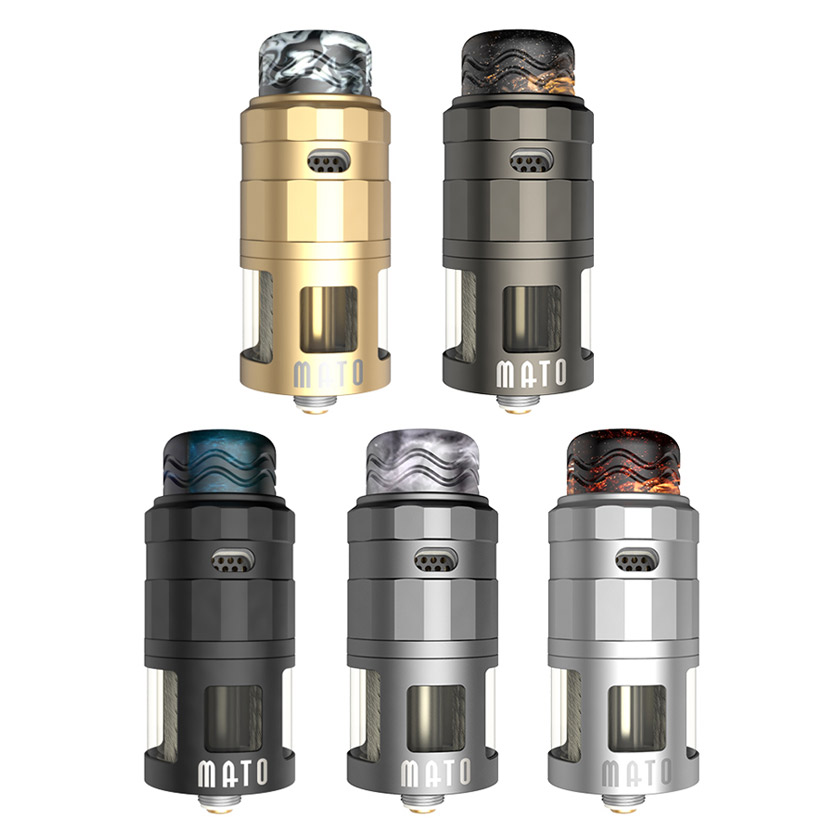 Preorder>>