07-22-2019, 09:11 AM
Guys, good day! This time I'm gonna introduce the
Innokin Adept Zlide Kit
. It would be a good choice for you if you are looking for a strong MTL kit. Ok, let's dive down.
Innokin ADEPT Kit is a compact and distinguished travel-friendly vaping starter kit, implementing an intelligent coil resistance identification system, IP67 International Protection Marking rating, and is paired with the impressive Innokin ZLIDE D22 Tank for a starter kit combination that is incredibly flavor-focused and user-friendly. Constructed from durable zinc-alloy, the ADEPT houses an impressive integrated 3000mAh rechargeable battery within the chassis construction, protecting the valuable powerhouse with the IP rated exterior shell.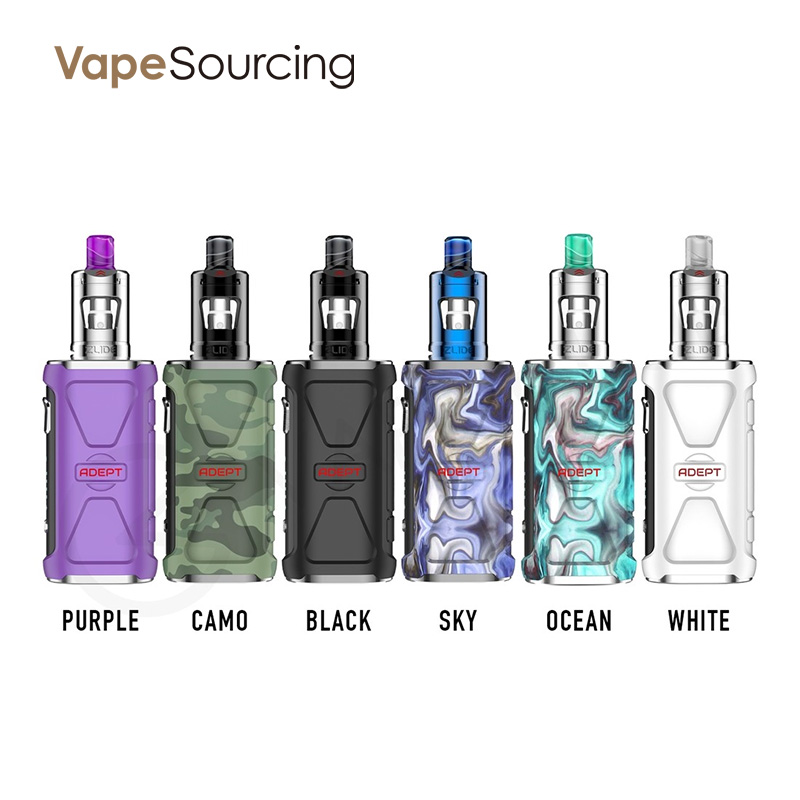 In addition, a proprietary chipset provides advanced intelligent detection systems to identify and adjust the wattage range to suit any Zenith tank or series coil from the Z-Coil Line, auto-selecting the ideal optimized wattage range. Rated IP67 from the International Protection Marking by the International Electrotechnical Commission, the Innokin ADEPT Kit provides an excellent degree of intrusion prevention from water, accidental contact, and dust, elongating the lifespan of the protected box mod or starter kit.
Where to buy:
https://vapesourcing.com/innokin-adept-kit.html
Parameters
Dimensions: 130 * 43.5 * 30mm
Battery: 3000mAh / 3.7V
Output Wattage:
Tank with 1.0ohm above, 11.0W 12.0W 13.0W 14.0W
Tank 1.0ohm below, 14.0W 15.0W 16.0W 17.0W
Maximum Voltage: Max 5.5V
Charging Current: 5V 2A
Tank capacity: 2ml
You may also like this:
buy smok nord price