01-09-2020, 06:30 AM
Hey guys, we believe that you are definitely familar with the well-known e-liquid brand EXEMPT. But do you know that the company recently released a device called
Remit Kit
as the first step into the starter kit field? Designed to take the guesswork out of using this smoking alternative, how does it perform? Let's take a look now.
"Keeping it simple" has always been the slogan of EXEMPT, and the Remit Kit also implements this with a minimalist and slim design. It features a draw activated firing mechanism, eliminating the need for a physical button. Constructed from durable zinc aluminium alloy, the REMIT stands strong during accidental falls and drops from a light to moderate height. Powered by an integrated 350mAh battery with short circuit protection, it is rechargeable via a standard USB port, and drives a voltage based output. There is an LED light at the logo, providing instant feedback as to the battery state.
The
vape kit
comes with four diverse pods that is pre-filled with 1.2ml of e-juice in 3% nicotine strength, offering a full spectrum of flavor preferences. The pods have a juice viewing window, so you can check the liquid level conveniently. EXEMPT Remit uses a triple plated gold connection and SS316 heating element that creates an aerosol, engineered for reliability and minimal combustion. In addition, a slew of protections are equipped on the software upgradable PCBA to safeguard the user and device from failure, including hard reset function and upgradable firmware.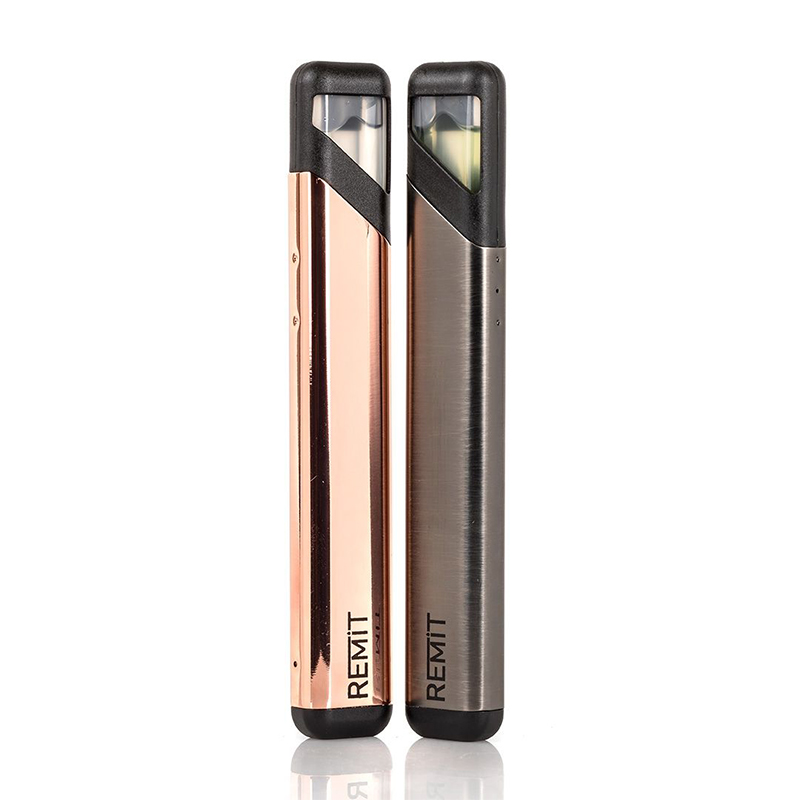 Parameters:
Dimensions: 115 × 18 × 10mm
Chassis Construction: Zinc aluminum alloy
Battery: Integrated 350mAh rechargeable battery
Firing Way: Draw activated firing
Charging Port: Micro USB port
Pod Capacity: 1.2ml (pre-filled)
Resistance: Integrated 1.5ohm SS coil
Vape Juice Nicotine Strength: 30mg
Connection: Magnetic connection
More information you can see
https://vapesourcing.com/exempt-remit-kit.html
You may also like:
vinci x voopoo fr