02-18-2019, 08:10 AM
Although VOOPOO Drag Mini Kit and Drag 2 Kit were released in 2018, now they are still on hot sale in 2019. And now let's show you the Drag Mini and Drag 2 Kit again, so which one is more suitable for you?
Drag 2 Kit Voopoo
features a compact size and smooth design, which is powered by dual high-rate 18650 batteries and maximum output can be reached to 177W. There is brilliant resin panel with beautiful appearance. VOOPOO Drag V2 is powered by new Gene Chipset, supporting several output modes for different vaping experience. Included VOOPOO Uforce T2 Tank integrates bulb glass tube with resin drip tip, offering you large e-juice capacity and nice design.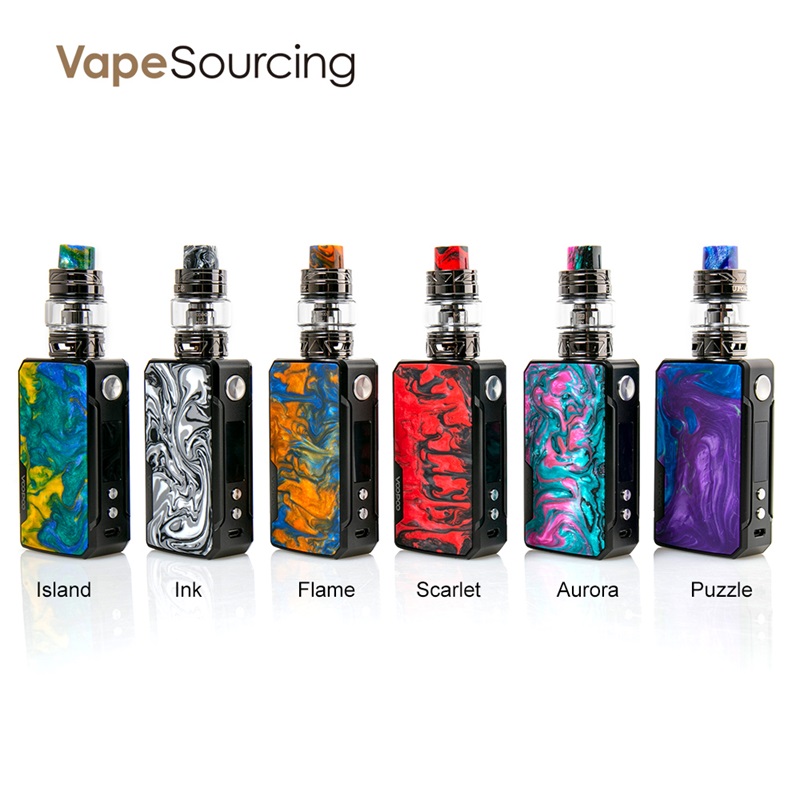 Main Features:
GENE.FIT chip to protect tanks from burnout
New Uforce U2 and N3 coils
Eco-friendly color resin plate and drip
Convenient sliding type top filling design
Upgraded firmware
Order one now:
https://vapesourcing.com/voopoo-drag-2-kit.html
.
The
Drag Mini 117W VOOPOO
has an integrated 4400mAh battery and features the intelligent GENE Fit Chip for comprehensive battery modes and settings. Constructed by zinc alloy chassis, the mod adopts a visually striking resin inlay design.  The Drag Mini kit is paired with the 5mL top-fill UFORCE T2 Tank. The 28mm UFORCE T2 sub-ohm tank provides triple-slotted bottom airflow, mesh coils, pyrex glass and a flavor-focused short chimney.
Main Features:
Innovative FIT mode to intelligently match and protect tanks
Powerful 4400mAh built-in battery
117W output
Safer GENE.FIT inside
Ergonomic design with curve surface and round corners
With newly-released UFORCE T2 tank
Purchase one now:
https://vapesourcing.com/voopoo-drag-mini-kit.html
.
You may also like this below:
Shogun JR Review