05-17-2021, 07:44 AM
Hey guys. Today let's look at the
Suorin Air Mod
Kit. It has been upgraded in many ways, don't hesitate if you'd like to try it out. Here we go!
Inspired by the Cyborg style, the Air Mod is designed as a sense of technology futuristic vape device. Various improvements have been made while retaining its famous classic card-style design. In terms of appearance, it uses a zinc alloy frame on one side, which is smooth and durable; on the other side, a translucent and lightweight PCTG cover is used, with internal parts and circuit boards visible. Powered by a built-in 1500mAh battery, the device can fire up to 40W and last for several days. And, it utilizes the draw-activated or button-triggered firing system for easy vaping on the go. The upgraded Type-C port can speed up the charging speed and extend the service life by 50%, thus providing you with greater power and endurance in all situations. In order to better understand and control your vaping status, the Air Mod has added a 0.96" display on the side of the PCTG panel.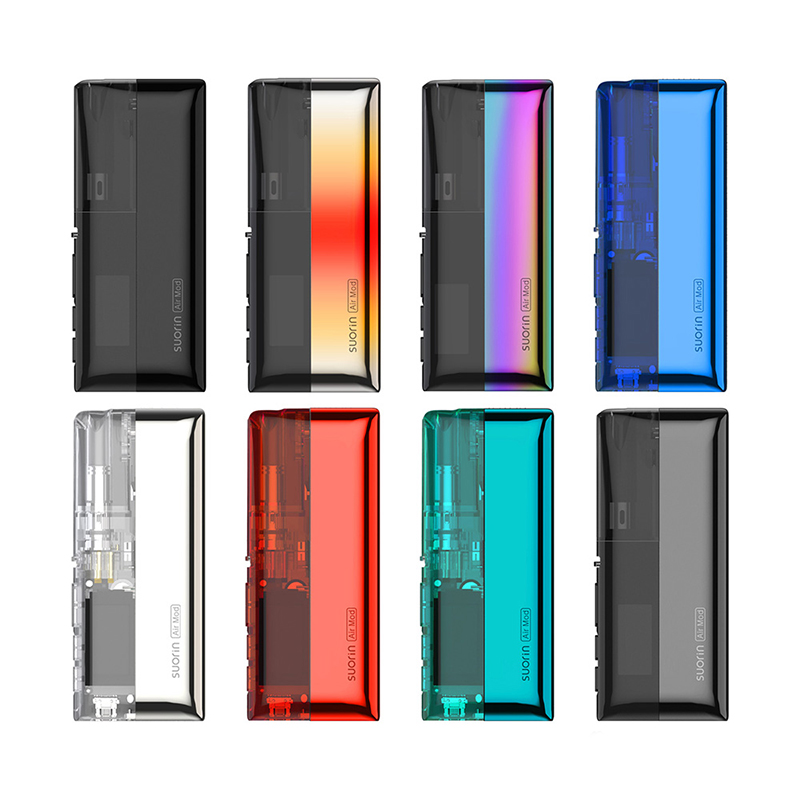 Holding up to 3ml of your favorite e-juices or nic salts, the Air Mod cartridge adopts the upgraded atomization technology with a new internal structure. On the top of the cartridge is a hidden mouthpiece and the filling port is on the side. Two types of mesh coils are provided, and even in this small and thin device, you can get a strong throat hit, pure flavor, and big vapor. The new 0.6ohm and 0.8ohm mesh coils are specially designed for the Air Mod, and not compatible with previous
Suorin
kits. The unique Z-shaped air hole design inside the cartridge can effectively balance the heating area and heating speed, giving you a better vaping experience. At last, there is a ring on the side of the Suorin Air Mod, located above the fire button, which allows you to adjust the airflow according to your preference.
Check for more details here:
https://vapesourcing.com/suorin-air-mod-kit.html
You may also like:
smok arcfox price
cheap voopoo vinci pod system kit