01-22-2021, 06:56 AM (This post was last modified: 01-22-2021, 06:57 AM by Vapesourcing.)
Hey guys. Have you used the Geek Bar disposable vapes? Today let's check out the
Geek Bar Pro
– the updated version of the original. Here we go!<br><br>Geek Bar Pro has been upgraded based on the preceding Geek Bar, bringing more puffs and a more pure flavor. It adopts a crystal-clear hexagon shape design with the use-fit mouthpiece, very suitable for carrying, handheld, and vaping. Powered by an 850mAh high voltage built-in battery, the Geek Bar Pro is draw-activated and can last a couple of days hands down. As it is a disposable vape, there is no need to refill or charge, very easy to use even for beginners. And, the translucent hexagonal light on the bottom will change colors when you take a puff, which is really cool.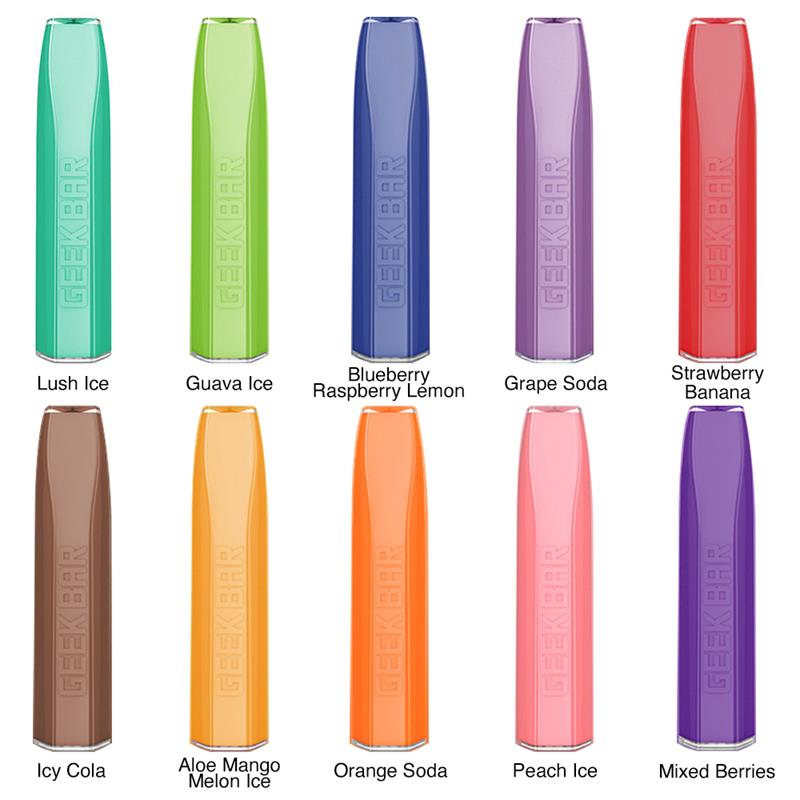 Besides, the Geek Bar Pro
disposable vape
is pre-filled with 4.5ml of 5% nic salt e-liquid, much better than its predecessor, providing up to 1500 puffs to satisfy your longer-lasting enjoyment. Another cool feature is that the Geek Bar Pro is going tobacco-free with synthetic nicotine! Taste exactly the same, but it improves the products by using new ingredients derived from various plants rather than tobacco. With a constant output system and smooth airflow channels, the Geek Bar Pro will provide consistent fresh flavor and deep satisfaction.
Like it? Check more details here:
https://vapesourcing.com/geek-bar-pro-disposable.html
You may also like:
ezzy flow flavors
istick pico 2 review