Inspired by its predecessor,
Smok
MORPH 2
is optimized with handier operations and a 230W max power to open up new possibilities to further intrigue your vision of the best taste. Once taking nutrients from two external 18650 batteries, it is well-performed in igniting the device in 0.001s and smoothening your vaping with multiple protections.
MORPH 2
upgrades the tank with a mightier
TFV18
, featuring the larger 7.5ml e-liquid capacity and creative base structure with five supports.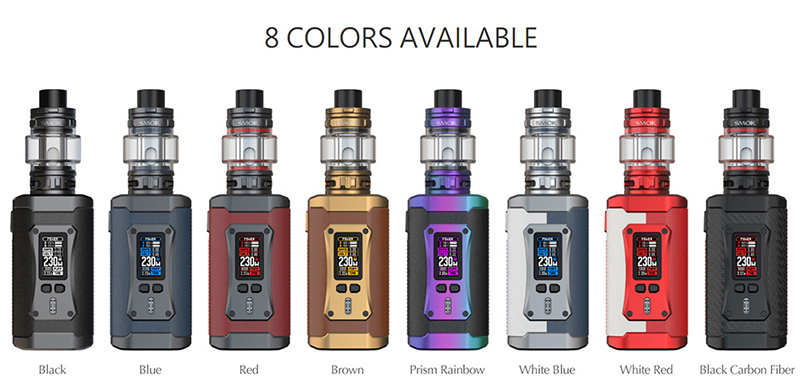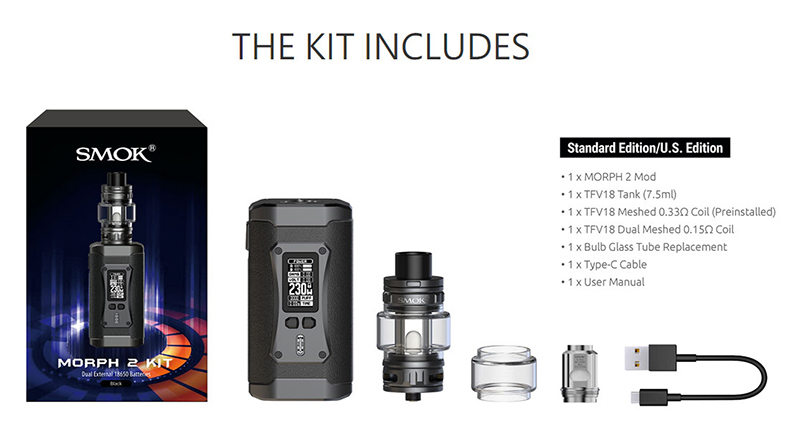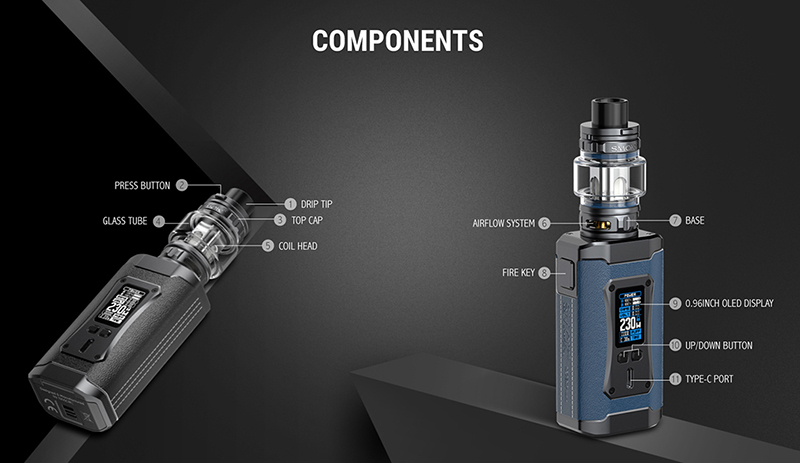 Features:
* IQ-S chip
* Dual external 18650 batteries
* VW & TC modes switchable
* TFV18 tank supports airflow control
* Innovative base structure
...
Click here for more:
SMOK Morph 2 Kit:
https://www.healthcabin.net/smok-morph-2...26038.html
SMOK Morph 2 Mod:
https://www.healthcabin.net/smok-morph-2...26039.html
Smok TFV18 Tank:
https://www.healthcabin.net/smok-tfv18-t...26030.html
SMOK TFV18 Coil:
https://www.healthcabin.net/smok-tfv18-t...26035.html
SMOK TFV18 RBA Coil:
https://www.healthcabin.net/smok-tfv18-t...26036.html