07-10-2019, 02:10 AM
Hey guys! Here comes a new promotion again!
Eleaf iStick MIX Kit 160W
is sold for only
$57.69
now in vapesourcing shop. It would be a good choice if you're in looking for a reliable DTL device!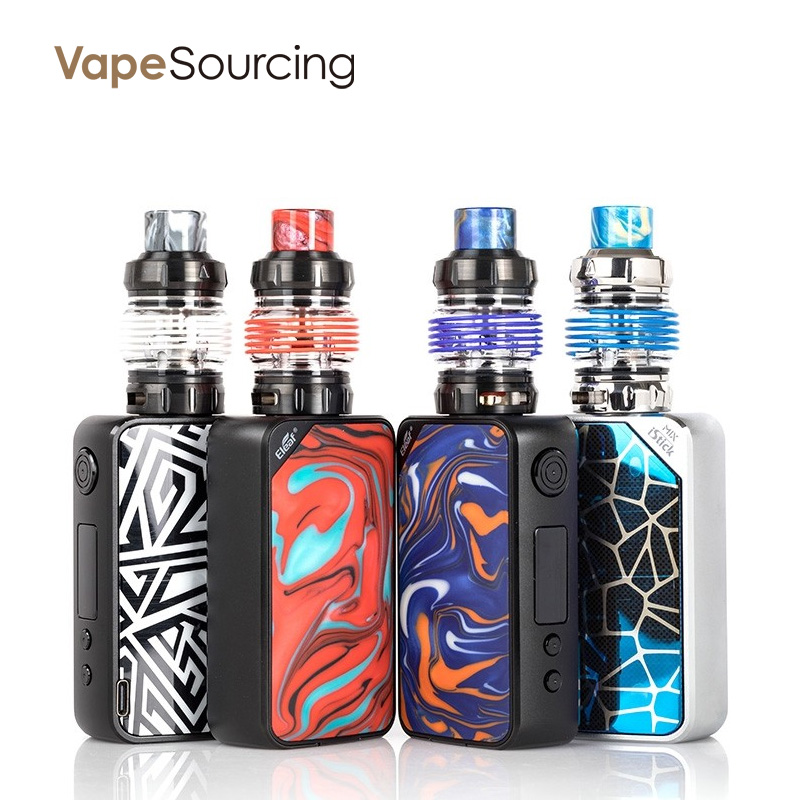 Get it here:
https://vapesourcing.com/eleaf-istick-mix-kit.html
Features
1. STABLE, EFFICIENT, INNOVATIVE
Efficient Quick Charge System
With 2.5A max charging current, the dual 18650 cells can be fully charged within 1.5 hours.
Stable Avatar Chip
Avatar chip offers stable and fast fire speed. 
Just enjoy vaping with no delay!
Balanced Charging Technology
It brings two batteries to the equal level charge, which also ensures high security and speed in charging.
2. Steady and Efficient Recharging
Combined with a quick charge system and balanced charging technology, charging is safer, faster and more efficient than ever.
3. The Bodyguard of ELLO POP
The silicone rings act a 'handsome bodyguard' of the ELLO POP atomizer. It not only has a fancy design but also prevents the glass tube from being crushed.
4. New HW-M2 / HW-N2 Coils with LPSC Technology
The HW-M2 and HW-N2 coils boast innovative leakage-proof and self-cleaning technology.
What's more, the new airflow system and porous cotton provide great vaping experience with better flavor.
5. Smartly Designed Childproof Structure
The ELLO POP atomizer is smartly designed with a top fill solution as well as a lock system for children's security.
6. Replaceable Dual 18650 cells
The iStick Mix is powered by dual 18650 batteries and can fire up to 160 watts, delivering a great vaping with huge clouds.
7. Perfectly Fit Your Palm
With the unique and compact design, the iStick Mix is very comfortable to hold and carry.
You may also like this:
cheap luxotic surface mod