09-04-2021, 06:44 AM

BP Mods
is now going into the BORO world and today we bring the new
Pioneer Insider RBA for Billet Box by BP Mods
, which can do both MTL and DL vaping with your
billet box
and boro tank compatible devices.
The
BP Mods Pionner Insider MTL / DL RBA for BB
is a tank that can be compatible with Boro (Billet Box) tanks, such as Billet Box, Sunbox Zero Naga or
SXK Supbox
.
BP Mods Pioneer Insider for BB
is an affordable premium tank that can be used as both MTL and tight DL and will be transferred to Billet. The full set of pioneer insider comes with multi-option for airflow by changing the afc pins, which can match your demand better for MTL and DL vaping.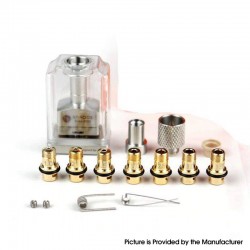 2 Post design building deck, the
Pioneer insider RBA
is a easy building RBA for you to DIY your own single coil on your billet box.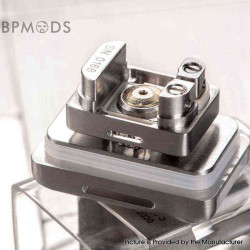 Features of
BB Version Pioneer Insider
Full Set Pioneer Insider (with 0.8mm Airflow Pin)
Chimney Adapter for Standard Boro Tank
510 Adapter
Single Wire#1 Coil, 0.7ohm (Ni70 26 Ga, Diameter 2.5mm)
Clapton #3 Coil, 0.35ohm (A1 26Ga x 2 + Ni80 40Ga, 42.5mm)
Compressed Cotton Pieces
VMQ Airflow Passage
M2.5 x 2.5 x 0.45 Post Screws
PEEK Airflow Pin Insulator
VMQ 23.8 x 14.1 x 2.05 Gasket
VMQ 11.5 x 1mm O-Rings
VMQ 11.5 x 1.5mm O-Rings
VMQ 6 x 1mm O-Rings
Airflow Pins (1.0 / 1.2 / 1.5 / 2.0 / 2.5 / 3.0 / 3.5mm with 8 x 1mm O-Rings
Supports both MTL and tight DL vaping
More details for this
billet box accessory
, please check >>
https://www.3fvape.com/51919-bp-mods-pioneer-insider-mtl-dl-rba-tank-for-bb.html