03-08-2021, 08:23 AM (This post was last modified: 03-08-2021, 08:30 AM by Vapesourcing.)
Hey guys. Today, let's check out the
BMOR Nitro
which is a disposable vape, with some functions that other devices don't have, such as fresh coil technology. Here we go!
BMOR Nitro is very compact and has a sleek design. The upper part is a transparent oil tank with a white plug. The surface of the chassis part is decorated with a uniform black sticker. The color words above will help determine the taste of the e-liquid pre-filled in it. Each BMOR Nitro is powered by a 650mAh built-in battery and contains 3.5ml of 5% nicotine salt e-liquid, allowing you to enjoy up to 1000 puffs of your favorite flavors on each device. When you unpackage the kit, you'll notice the mouthpiece is blocked by a plastic plug, this is the pull-and-release protective mechanism.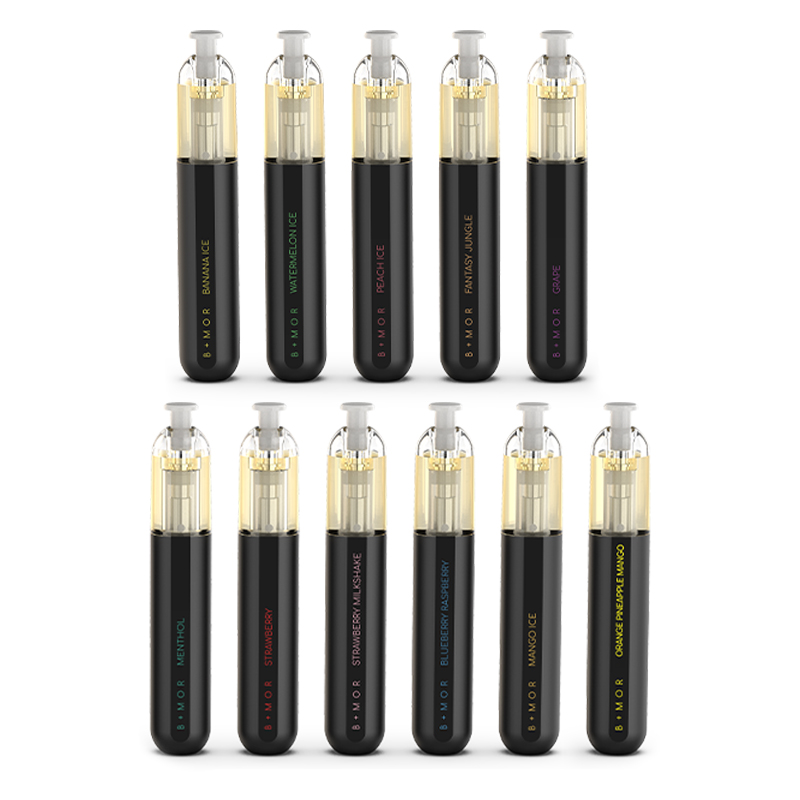 Users need to push the silicone plug down, wait for the 90s, pull out the plug (for hygiene purposes, insert plug back in after vaping). The purpose is to release the
ejuice
flow into the cotton to maintain the purity and original flavor for pure flavor enjoyment. Then peel off the protective sticker on the base of the device. Inhale and enjoy! BMOR Nitroh adopts revolutionary professional OCS (oil coil separation) technology, which means the oil and coil are separated until initial activation. It prevents leaking 100% while maintaining the freshness of the e-liquid until the very last puff.
Get it here:
https://vapesourcing.com/bmor-nitro-disposable.html
You may also like:
wotofo smrt cartridge price
cheap joyetech evio c