09-16-2020, 07:31 AM (This post was last modified: 09-16-2020, 07:32 AM by HealthCabin.)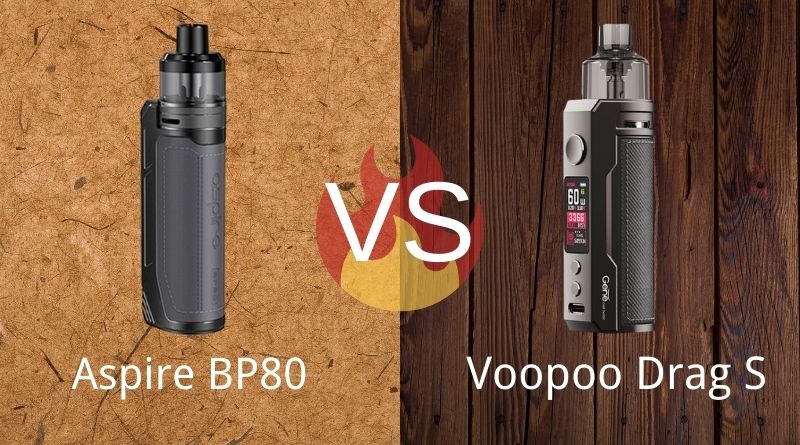 Both of Aspire BP80 and Voopoo Drag S are 2 very similar
mod pods
, both come with a built-in battery and a leather case. And Drag S ranked in the 3rd place of our
8 Best Mod Pods 2020
.
In this post, we will have a detailed comparison between
Aspire BP80
and
Voopoo Drag S
.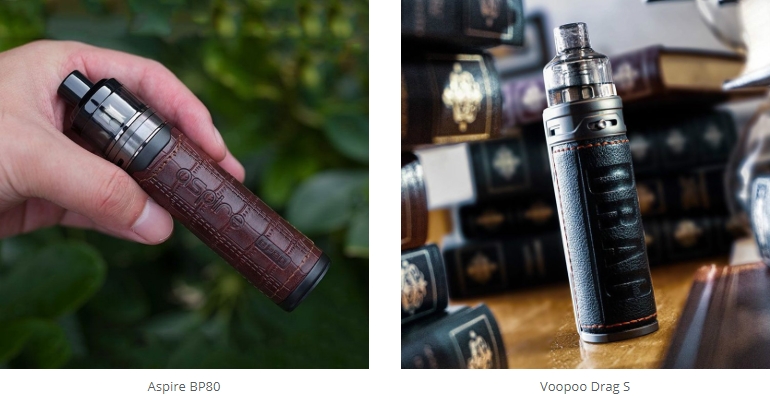 These two products are all arms with some similar apperance, material on both device are alloy and leather. Looks similarlly to each others right? But what's different?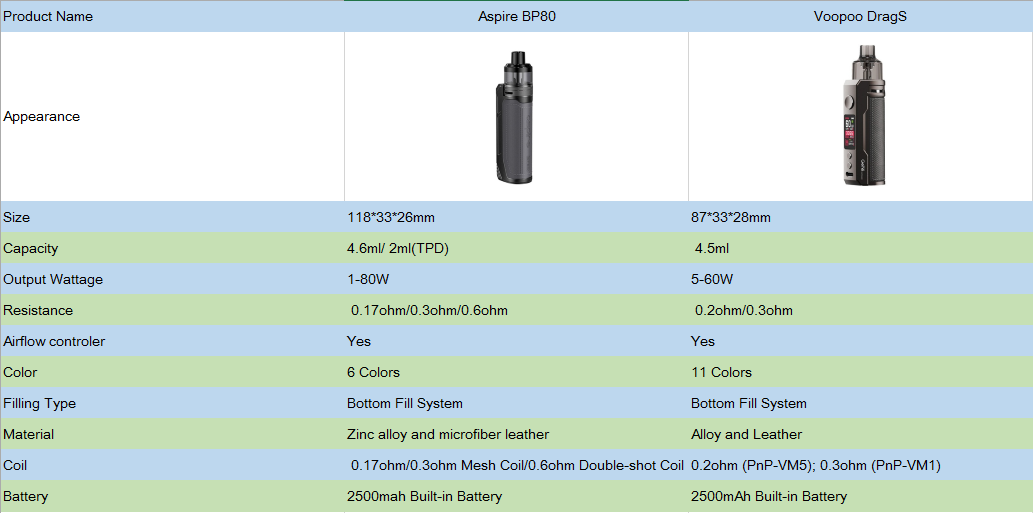 Differences:
The Output Wattage: Due to the Coil and resistance of these two products are differently. Aspire goes to a wider output range from 1W to 80W.

Performance: I believe the Drag S has approved itself with good performance, while the BP80 is on the way.

Pros of them
Good news is that both of them are compatible with old version coils.
Aspire BP80 is compatible with all of the BP60 coils, even the RBA (sold separately).
DRAG S is compatible with all PnP coils including RBA.
But also, both of them are ergonomically designed, perfectly match your hands. Pick them up and you'll feel it's exactly what you're looking for.