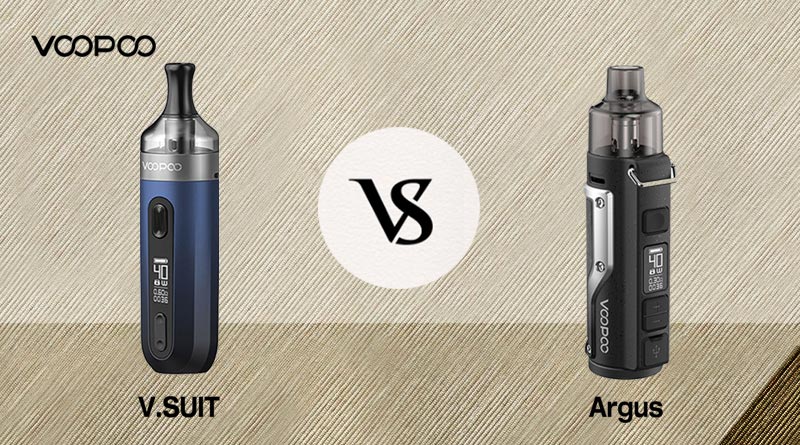 VOOPOO
just added a new product in its Argus line –
Argus 40W
mod pod with PnP pods, while previously they have another 40W kit in V line, the
V.SUIT
. In this post, we will have a brief comparison between both products. Here we go: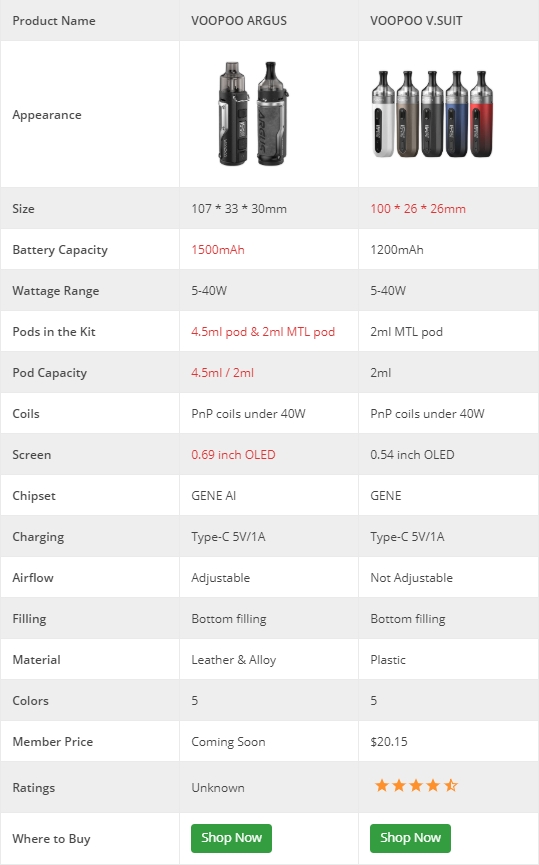 Though both products are 40W max output,
Argus
came with a bigger battery capacity to offer a longer vaping time, people are always happy to buy products with a bigger battery capacity.
And the
V.SUIT
just came with a 2ml MTL PnP pod, while Argus with 2 pods, which will offer you a richer vaping experience, MTL or DL, its up to you.
As the
V.SUIT
was designed for MTL vaping, though DL pod also works with the
V.SUIT
, VOOPOO did not design adjustable airflow system for it, while the airflow is adjustable for the Argus, just like that of the Drag S, Drag X or Drag Max.
The
Argus
is a bit bigger in size, but it is still a compact size, not bulky, it helps to have a bigger OLED screen & bigger buttons on the body. For the materials, I do believe people will love the combination of leather and alloy in the Argus, rather than the plastic in the V.SUIT.
Meanwhile, it may be con if you dont like the lanyard hook on the Argus, as it cannot be removed.
Overall, the new Argus will be a better choice between both 40W kits from
VOOPOO
. Share us your ideas in comments below.