10-28-2021, 03:43 AM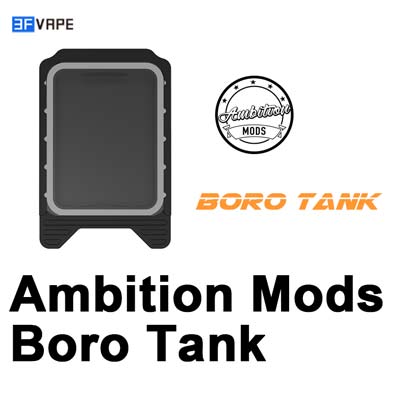 The
Ambition Mods Boro Tank
is a boro tank made for the ambition mods & sunbox 2.0 mod and comes in black color. It is original replacement part for the Ambition Mods 2.0 Mod.
The
Ambition Mods Boro Tank
also acts as a replacement Boro Tank for the Billet Box Rev 4 (R4). The
Ambition Mods Billet Box Boro Tank
not only works perfectly with the billet box, but perfectly fits the SXK BB Box full series.
The Boro Tank by Ambition Mods has a sliding plate face for simple and efficient filling.
The
Ambition Mods Boro Tank
works with kinds of bridge RBAs for billet box and brings you great vaping experience with your boro devices.
Get this boro tank >>
https://www.3fvape.com/53259-ambition-mods-boro-tank.html