05-19-2021, 07:51 AM
Hey guys. Today I get a dual-use wax vaporizer for you guys named
Airis Dabble
. It provides everything you need for hassle-free dab sessions at home or on the go and does so on a budget. Wanna learn more details? Here we go!
The Airis Dabble is a dual-use device that functions as both a water pipe attachment and a standalone portable vaporizer for concentrates. For starters, it attaches to your favorite rig with ease for smooth water filtration. Just attach the 14mm glass mouthpiece to the base and insert it into any corresponding female connection, or add on the silicone adapter to scale up to 19mm size if needed. To use it as a standalone portable wax vaporizer, just remove the glass adapter and you are ready for a quick session anywhere, anytime with the simple press of a button. The Dabble is powered by a large capacity 900mAh battery, which equates to ample power and extended battery life. The preinstalled coil contains a special patented quartz element for fresh, clean tasting clouds, especially when used with your favorite water rig. Replacing the coil is easy and hassle-free, thanks to its next-gen threadless magnetic design.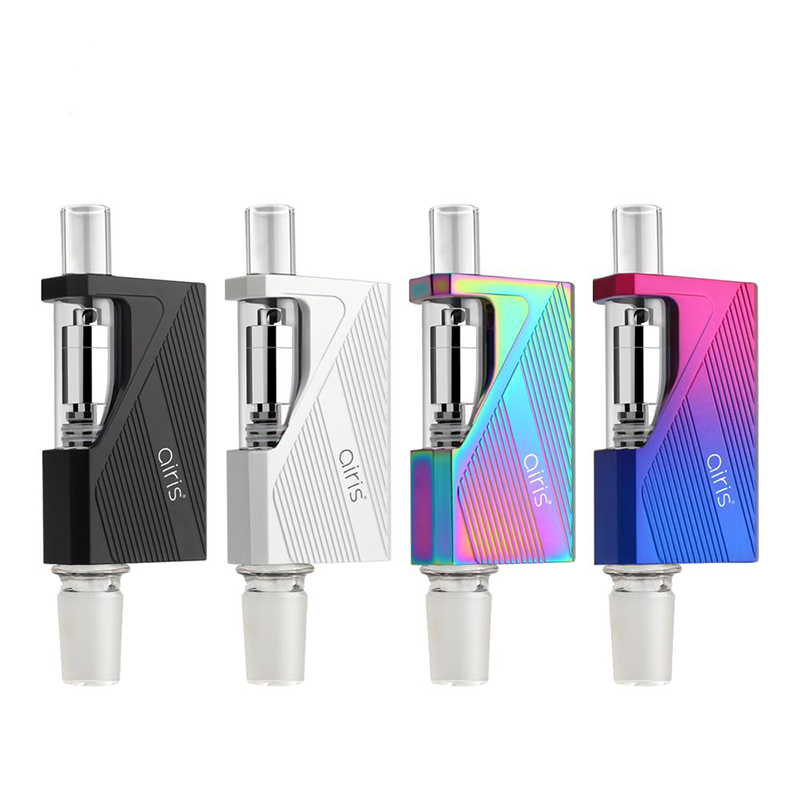 Another notable feature the Dabble offers is an auto-run mode, for the ultimate in hands-free convenience. You can easily switch between auto-run and manual mode by simply tapping the power button. The Dabble features 3 voltage settings, or power levels designed to help fine tune your experience. The color the button shines corresponds to the voltage preset, with green being the low setting (3.4V), blue indicating medium (3.7V), and red being the highest (4.2V). Which power level you use will depend on the material being used and your own personal preference. At last, the Dabble
Wax Vaporizer
comes in 4 vibrant colors, but it is not all just good looks. Its rugged exterior is solid metal, protecting it against bumps and bruises and increasing the overall lifespan and quality feel. All in all, the Airis Dabble offers versatile dual-use performance and delivers solid quality at an affordable price, a combination that is hard to match.
Get it here:
https://vapesourcing.com/airis-dabble-vaporizer.html
You may also like:
cheap geekvape l200 kit
voopoo vinci 15w price