07-15-2019, 11:37 AM
Guys, good day! This time I'm gonna bring you a piece of big news-SMOK
NOVO 2
Kit is coming! In the following are more details.
SMOK NOVO 2 Kit is the upgraded version of NOVO. Powered by a built-in 800mAh battery, it can fire from 6 to 25W and last you a longer vaping time than NOVO. With the battery fully charged, the device can be used for about three days ( 200 puffs per day). The LED light on the device will indicate different battery levels in 3 colors, Red for below 30%, orange for 30%-70% and green for above 70%. In addition, there are air-intake grooves on both sides, when you inhaling, a double U-shaped air flow path will be formed, which can greatly increase the vapor and purity of taste.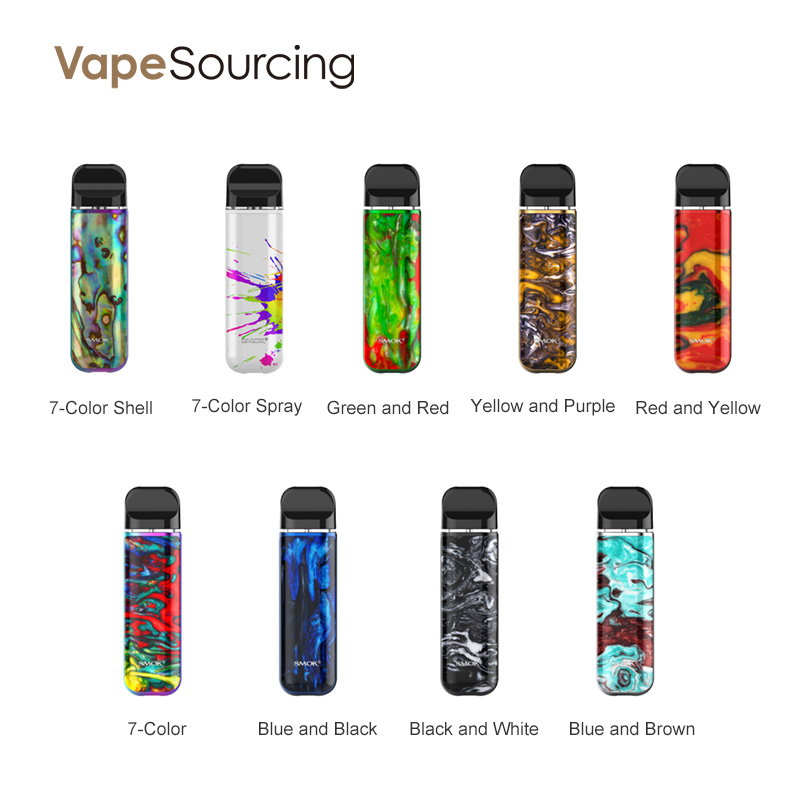 As for the pod, it comes in two versions this time. With purchase, you can get a Mesh 1ohm Pod and a DC 1.4ohm Pod in the set. Both of them have a capacity of 2ml while the DC 1.4ohm Pod has dual coils inside, with which more e-juice can be vaporized and massive vapor can be produced. Moreover, the structure of air-sensing switch has been redesigned, and the sensing element is placed on one side of the U-shaped air intake passage and protruded from the electrode plane to prevent the occurrence of contactless suction. Last but not least, NOVO 2 is designed with a groove around the electrode, so the condensate generated during the vaping process would temporarily be locked in the groove, you don't need to worry about it flows everywhere. Anyway, NOVO 2 is worth a shot! 9 colors to choose from.
Where to buy:
https://vapesourcing.com/smok-novo-2-kit.html
Parameters
Size: 88.3*24.5*14.5mm
Battery Capacity: 800mAh 
E-liquid capacity: 2ml 
Standby Current: <20uA(No-load) <50uA(Load)
Resistance of Pre-installed Pod:1.0Ω
Input voltage: 3.3V-4.2V 
Output wattage: 6W-25W 
Charging Current: Max:0.55A 
Charging Voltage: 5V 
Overcharge Voltage:4.3V 
Overdischarge Voltage:2.4V
Overcharge Current:1A 
Output Voltage: 3.0V-4.0V
You may also like this:
cheap smok mag kit