03-17-2020, 02:22 AM
Hi, guys! Welcome to New Product Introduction! I have a question: do you need a
RDTA
at present? Today let me introduce you one RDTA named
Steam Crave Aromamizer Plus V2 DL RDTA Advanced Kit
. Now let's take a closer look at the RDTA below.
The Original Steam Crave Aromamizer Plus V2 DL RDTA is a great-looking, high-quality self-winding device that can be used both as an RTA and as an RDTA. The Aromamizer Plus V2 has a diameter of 30mm, it can hold 8ml of e-liquid and also get an 8ml extension set up. Enlarging the tank is possible so that a filling volume of up to an incredible 16 ml is achieved. A juice flow control system is also included to adjust the e-liquid to suit the mixture / temperature. As to the deck arrangement C the deck is a single coil postless deck and also get a mesh build deck included. Regardless of which expansion height is filled from above, the pillarless deck is carefully designed without causing any confusion. The grid platform is also simple and well-designed, so you can also perform operations here successfully.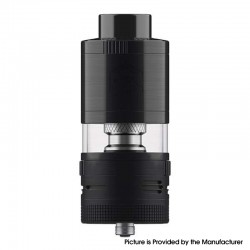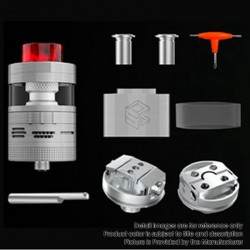 Main Features:
Diameter: 30mm
Height with Drip Tip: 57.5mm
Height with Extension Tube: 77.2mm
Tank Capacity: 8ml / 16ml
Drip tip: 810
Self-winding evaporator can be used both as RDA and as RDTA
Valuable production and great optics
Easy filling from above
Postless deck for dual coils and mesh deck included (Advanced Kit)
Tank expansion to 16 ml included (Advanced Kit)
Chimney reduction included in the kit
Also for thicker wires or special windings
Accessories such as decks, tanks and fireplaces of the V1 fit
Optimized airflow control
Improved liquid control
For outputs of 30~200 watts
Air supply from restrictive to open DL
There are three colors for you to choose, so which color is your favourite? If you want to get one, you can come here:
Steam Crave Aromamizer Plus V2 DL RDTA Advanced Kit >>>
Basic version:
Steam Crave Aromamizer Plus V2 DL RDTA Basic Kit >>>
Machanical Mod maybe you need:
3FVAPE - Mechanical Mod >>>
Vaping accessories you would like:
3FVAPE - Wick, Wire, Mesh >>>
3FVAPE - Cotton >>>
------------
Dear customer,
Due to the Coronavirus effect, we're sorry that shipping time of some products will be delayed.
If you want quick shippment, please choose products with
24HRS
tag which can be shipped in 24 hours after payment confirmed on business day.
Quantity limited, first order gets first! Using the filters to browse/locate products quickly.
Click the links below to enter "Ship in 24hrs" page:
3FVPAE - 24hrs >>>
Tips:
Include products in "Ship in 24hrs" zone in one separated order to get quick shipment. Otherwise your order may wait for other products not in this zone.