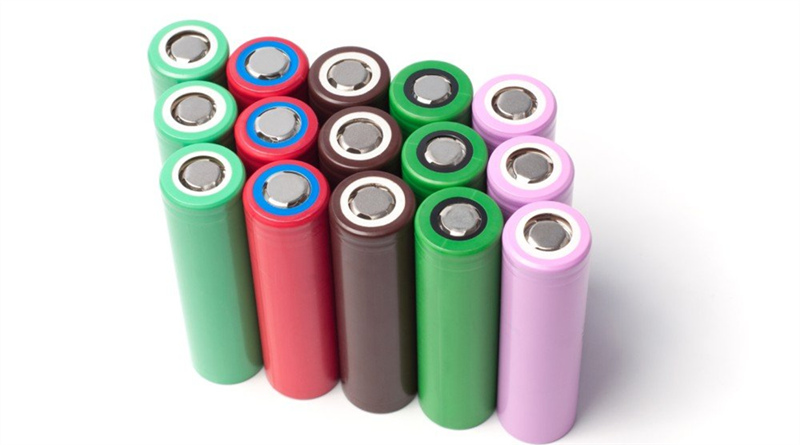 18650 high drain batteries were introduced to deal with the high wattages of today's variable wattage vape MODs in the safest, most efficient way possible. High wattage or low resistance builds will require a high drain battery rated at the appropriate amperage, in order to prevent short circuits or other safety hazards. The high drain 18650 vape batteries have been proved to be very efficient and safe for vaping, and other industries have begun taking advantage of them too – including popular electric supercar manufacturers.
What You Need To Know About Battery Labels
The battery labels are dotted with numbers and letters that are extremely important. But if you do not know much about battery chemistry, this little information can be confusing at first. Here is a short glossary of the terms of the battery that you should familiarize yourself with.
*I: lithium-ion battery
*M: The positive ion is manganese
*C: The positive ion is cobalt
*N: The positive ion is nickel
*F: The positive ion is iron
*R: The shape is round
*Q: The shape is flat
18650:
The battery is 65mm high and 18mm in diameter. Most 18650 batteries produce 3.7V and the chargers turn off automatically when the battery reaches 4.2V.
Examples:
*INR 18650: means a lithium ion battery with positive nickel ions, round in shape and measures 65mm x 18mm.
*IMR 18650 2500mAh 3.6V: means that it is a lithium-ion battery with a positive manganese ion, round shape, capacity of 2500mAh, rated voltage of 3.6 V and dimensions is 65mm x 18mm.
5 Tips to Keep Your Battery Run Efficiently
What You Should Consider to Buy a Vape Battery?
Choose a 18650 battery for your mods, below 5 important features should be considered:
*Safety first
*High capacity (mAh)
*High rated current (amperage)
*High voltage during vaping
*Low operating temperature
5 Easy Ways to Spot a Counterfeit 18650 Battery
A Lithium Ion ("Li-Ion") 18650 cell ("battery") purchase may be more than you bargained for. Counterfeit 18650 Lithium Ion batteries have been identified in some deaths, and a number of injuries and fires. So it is important for you to vape with authentic batteries for your safety. Here we collected some easy ways to show you how to spot a counterfeit 18650 battery.
A. Battery Wrapper – Material, Color & Code Printed
B. Manufacture Date Code or Serial Number
C. Top-cap Identification
...
Please view the whole
5 Easy Ways to Spot a Counterfeit 18650 Battery
here.