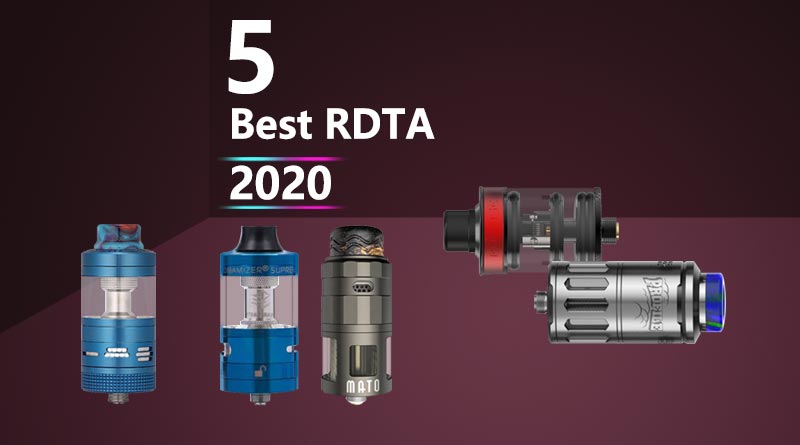 RDTA means Rebuildable Dripping Tank Atomizer. It is a dripper system, which you can "build" your own coil. RDAT also provides the best of both worlds between a dripper and a tank. Most vapors would like to chase a better flavor and clouds production by building their own coils on RDTAs. However, with so many different RDTAs hitting the market, how to find the right one that meets your vaping needs? Previously we have listed the top
10 Best RTAs 2020
and
10 Best RDAs 2020
. What about the RDTA? So Healthcabin is here to help you by sharing our 5 best RDTAs. Based on our actual sales quantity in 2020, here we list the 5 best RDTAs 2020 for your reference. This data will be changed every month.
Brand overview, the 5 best RDTAs 2020 come from below 5 brands:
Wotofo
,
Steam Crave
,
Auguse
,
Vandy vape
&
Exvape
.
Check our top 5 best RDTAs 2020, discount coupon code is available at the end of the post.
Top 5. Exvape Expromizer TCX RDTA
Top 4. Vandy vape Mato RDTA
Top 3. Auguse Khaos RDTA
...
Please view the whole
5 Best RDTAs 2020
here.