01-07-2020, 09:29 AM
Hi, guys! Welcome to New Product Introduction! I have a question: do you need a
RDA
at present? Today let me introduce you one RDA named
Original Steel Vape ECG Bottom Feeder RDA with BF Pin
. Now let's take a closer look at the mod below.
The Steel Vape ECG Bottom Feeder RDA is constructed from Stainless Steel in 24mm diameter. The RDA comes with two clamp style posts in 45 degrees angle, easy build 1 or 2 coils. Circle PEI insulator around bottom, reduce power waste and cap temperature. Adjustable four cyclic admission airhole,smoother airflow control, atomizer working more comprehensive, meanwhile airflow cooling effect to bottom. 15 round holes inside the upper of the center cap, cluster effect function, filtration and reduction vape temperature, retention and condensation steam, making vape stronger and flavor better.
This RDA comes with bottom feeder / BF / Squonk Pin.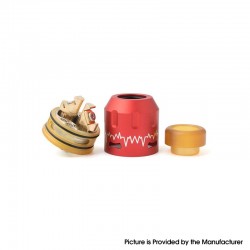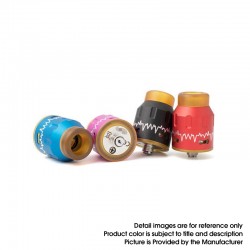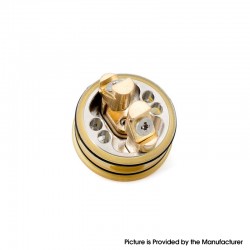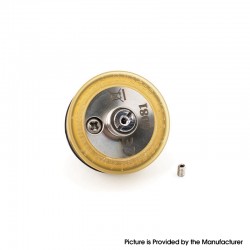 Main Features:
Diameter: 24mm
Height: 32.5mm (with drip tip)
Material: Stainless Steel Bottom + Aluminum cap
Anodizing finished
810 PEI drip tip
Stainless Steel bottom; aluminum cap, anodizing finished
Iron plated brass contact pin
Interchangeable pin allows for both standard and sqounk pins Standard 810 PEI drip tip
Two clamp style posts in 45 degrees angle, easy build 1 or 2 coils
Circle PEI insulator around bottom, reduce power waste and cap temperature
Adjustable four cyclic admission airhole,smoother airflow control, atomizer working more comprehensive, meanwhile airflow cooling effect to bottom
Cluster effect function cap design
15 round holes inside the upper of the center cap, cluster effect function, filtration and reduction vape temperature, retention and condensation steam, making vape stronger and flavor better
There are four colors for you to choose, so which color is your favourite? If you want to get one, you can come here:
Original Steel Vape ECG Bottom Feeder RDA with BF Pin >>>
Mechanical Mod maybe you need:
3FVAPE - Mechanical Mod >>>
Vaping accessories you would like:
3FVAPE - Wick, Wire, Mesh >>>
3FVAPE - Cotton >>>
More Bottom Feeder equipments maybe you need:
3FVAPE - Squonk >>>