01-10-2020, 06:41 AM
Hello everybody.
Chinese Spring Festival will be coming soon.
For appreciating your supporting last year,
3FVAPE
will present you Pre-CNY Sale, up to 50%off!!
Now let's check it now.
1.
FrankenSkull Mechanical Box Mod Clone + Bottom Feeder RDA Vape Kit
original price $18.99, now only $10.99
2.
Original Steel Vape Aurora 80W VW Box Mod Vape Kit with Sub Ohm Tank Clearomizer
original price $37.99, now only $14.99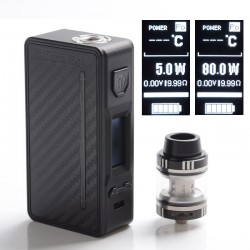 3.
Original Ohm Vape AIO 42W Box Mod Pod System Starter Kit
original price $52.99, now only $24.99
Click here to get more informotion about Pre-CNY Sale >>>