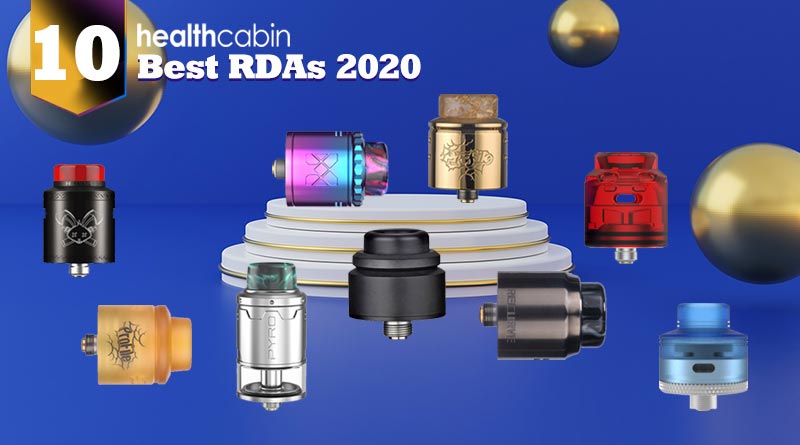 Previously we have listed the top
10 Best Box Mods 2020
and
10 best sub ohm tanks 2020
. A mod not only can match with a sub ohm tank, but a RDA. RDA stands for Rebuildable Dripping Atomizer, which requires the vapor to add the juice to their wick and coil. RDA can be divided into two types: RDAs for cloud chasing, which features huge airflow and allow vapers to blow massive clouds and RDAs for flavor chasing, which features a single-coil or dual-coil design and less airflow to bring excellent flavor. However, with so many different RDAs hitting the market, how to find the high-quality one that meets your vaping needs? Healthcabin is here to help you narrow your search by sharing our 10 best RDAs. Based on our actual sales quantity in 2020, here we list the top 10 best RDAs 2020 for your reference. This data will be changed every month.
Brand overview, the 10 best RDAs 2020 come from below 5 brands: HELLVAPE, WOTOFO, VAPEFLY, GAS MODS & VANDY VAPE.
Please check our top 10 best RDAs 2020, discount coupon code is available at the end of the post.
Top 10. Gas Mods Nova
Top 9. Vandy Vape Mesh V2
Top 8. Vandy Vape Pyro V3
Top 7. Wotofo Recurve Dual
Top 6. Wotofo Profile
Top 5. Gas Mods GR1 S
...
Please view the whole
10 Best RDAs 2020
here.